The NBA trade deadline is over and some of the big names have been moved. However, in the case of the Philadelphia 76ers, sending away Ben Simmons and Andre Drummond left them with gaps – particularly in the middle.
Although Joel Embiid has been playing fine basketball, it remains that head coach Doc Rivers needs a backup center to spell the Cameroonian All-Star.
According to sources, the Sixers are set to hand Willie Cauley-Stein a 10-day deal to see if he can be an able backup to the 76ers' big man, NBC Sports Philadelphia reported.
The 6th overall pick of the 2015 NBA Draft continues to search for a team where he can ably fit in. He was waived by the Dallas Mavericks last January and hardly made his presence felt.
He averaged a measly 1.9 points and 2.1 rebounds in 18 games.
The 28-year-old cager had his best years with the Sacramento Kings, the same team that drafted him in 2015. However, things just spiraled for the 7-footer from there.
He moved to the Golden State Warriors in 2019 and was more of a role player to try and address the Dubs' big man woes. But per his numbers, Cauley-Stein appears to be a player that is best coming off the bench.
Hence, he may have his work cut out for him trying to prove that to Rivers and the Sixers' organization. Embiid will get most of the minutes and the former Kentucky standout needs to prove that he can deliver quality minutes when his number is called.
A 10-day contract is understandable, something that could turn into a contract until the end of the season if he performs well. But based on his career averages of (8.8 points, 5.9 rebounds and 1.4 assists), Cauley-Stein will have to pick up the pace if he wants to last long with the 76ers or any other NBA team.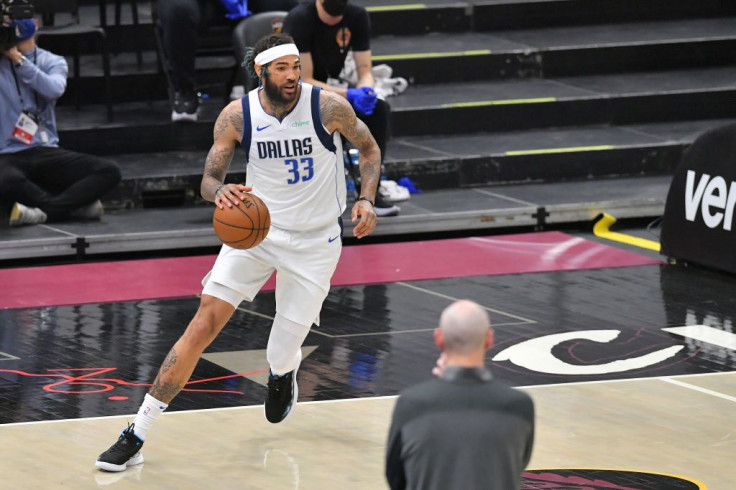 © 2023 Latin Times. All rights reserved. Do not reproduce without permission.