The Golden State Warriors are doing good this season although a hole that has been a problem for the Dubs the past years remains unresolved.
This is concerning a center who head coach Steve Kerr can turn to. James Wiseman could have been that guy but the 20-year-old has yet to get the green light to play.
At any rate, it would be wishful thinking to see the second overall pick of the 2020 NBA Draft ready before the All-Star break. Moreover, the fact that he has been out for so long raises questions on whether he would be a factor in the NBA playoffs.
With that said, it appears a wise move would be to sign another center to fill the void. DeMarcus Cousins could be worth a shot but nothing has come close to that.
As of this writing, Golden State is 34-13 which is good for the second spot in the Eastern Conference standings. They also have Klay Thompson back although the 31-year-old has not figured prominently in the Dubs' last games.
Given these facts, another thing that the Warriors are trying to avoid is the tax bill. With 15 players all carrying guaranteed contracts for the rest of the season, it indicates that the Warriors will go through the season with what they have, Anthony Slater of The Athletic reported.
"They are hesitant to add to the tax bill, value continuity and don't intend to sacrifice wing depth to shore up what they believe is a short-term problem," Slater wrote.
So this may place a big damper on names who have been linked to the Dubs. That includes Paul Millsap and Ben Simmons. There is also one linking Golden State to the Indiana Pacers but nothing has prospered.
With the NBA trade deadline set for Feb. 10, it will be interesting if the Warriors pull off something. But aside from the tax bill, another thing to watch out for is the performance of Thompson.
If the five-time All-Star continues to struggle, the Dubs could pull off a trade. However, the chances of that are not as serious compared to the needs of other struggling teams such as the Los Angeles Lakers.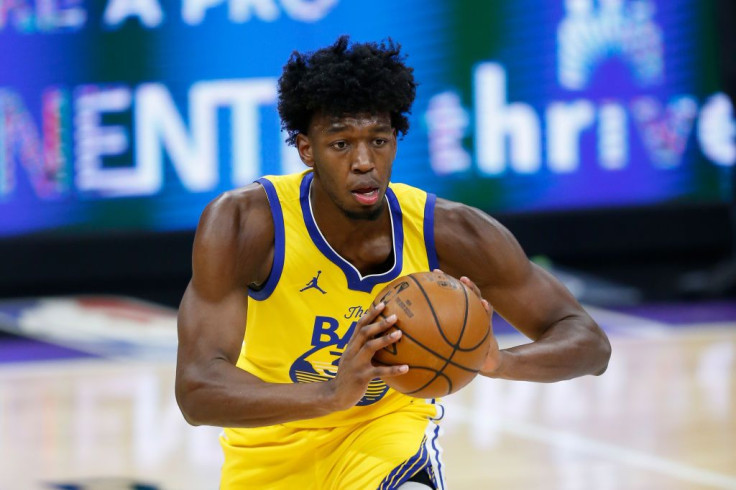 © 2023 Latin Times. All rights reserved. Do not reproduce without permission.