All eyes are now on the offseason with NBA teams expected to resort to trades. There are several names in the hoop vine and the first one being spread is that of Dejounte Murray of the San Antonio Spurs.
According to Jake Fischer of the Bleacher Report and Zach Klein of ABC Atlanta, the Hawks are allegedly in discussions with the Spurs concerning the 25-year-old guard.
Curiously though, the deal does not involve a name that has been linked to the Spurs – John Collins. Rather, it would be the partially guaranteed contract of Danilo Gallinari together with multiple draft picks.
Previous reports claim that it would take at least three first-round draft picks to acquire the All-Star guard.
For the Hawks, adding Murray would relieve Trae Young of backcourt duties. He can either play the point or score, giving head coach Nate McMillan some flexibility.
If not together, Murray could spell Young when needed to make sure that the Hawks are organized on the floor.
As for the Spurs, it may be a mystery as to why they would let go of Murray. A reason seen is the possible addition of a 2023 pick named Victor Wembanyama.
The French center is projected to be the top pick in the 2023 NBA Draft. He is a 7-foot-2 center with a good touch from the three-point region. It is possible that the Spurs could consider tanking for the 2022-23 wars although it may be hard to see that with coach Gregg Popovich known to draw out of the best in whatever roster he has.
Murray has two years left in the four-year $64 million deal he signed in 2020. He is due $16.5 million for the coming season and $17.7 million for the 2023-24 season. He is set to become an unrestricted free agent in 2024.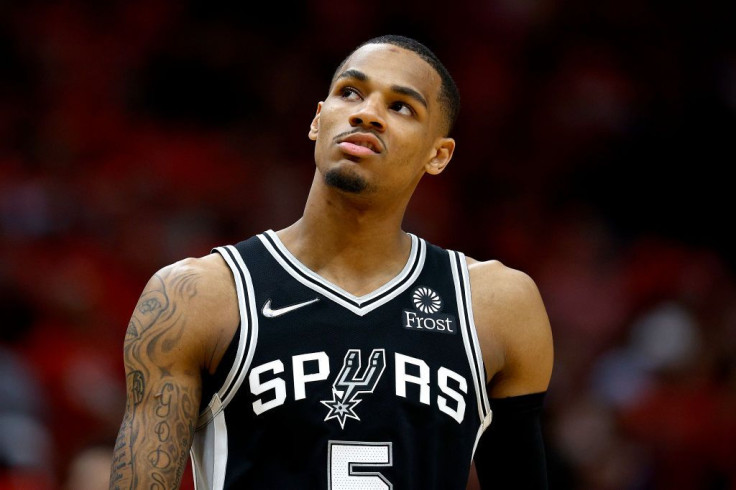 © 2023 Latin Times. All rights reserved. Do not reproduce without permission.