The Miami Heat have been frequenting the NBA trade rumor mill, tied to names such as Kevin Durant of the Brooklyn Nets and Donovan Mitchell of the Utah Jazz.
Of the two, seeing a Mitchell trade happen may be complicated. Miami may have to give up a lot of assets to have chances of possibly landing the three-time All-Star.
But first and as far as the case of Mitchell, it remains to be seen if the Jazz will engage in a trade. However, based on the latest claims, Utah is at least willing to listen to offers for the 25-year-old cager.
Although it was not mentioned, it would take much to facilitate a trade. Mitchell is only in the second year of a five-year $163 million deal he signed in 2021. He is owed roughly $133 million in the next four years. However, the contract includes a player option in 2025.
From that breakdown, the Heat would have to put together a huge deal to make it work. Tyler Herro and Duncan Robinson would need to be part of the deal. Aside from that, the inclusion of two future first-round picks according to Barry Jackson and Anthony Chiang of the Miami Herald.
But to make both ends meet, the Jazz may have to include another player to make a Jazz-Heat trade work.
There is no telling how serious the Heat are as far as pursuing Mitchell. The same holds for Durant. Miami would have to build a worthy package to get it done to land the two-time NBA champion.
The Heat were one of two teams that Durant named as his preferred destination and are allegedly determined to get something done. The other one was the Phoenix Suns.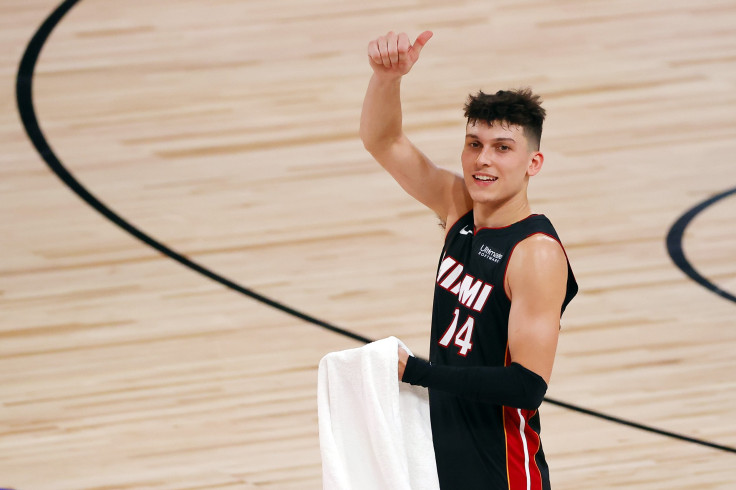 © 2023 Latin Times. All rights reserved. Do not reproduce without permission.