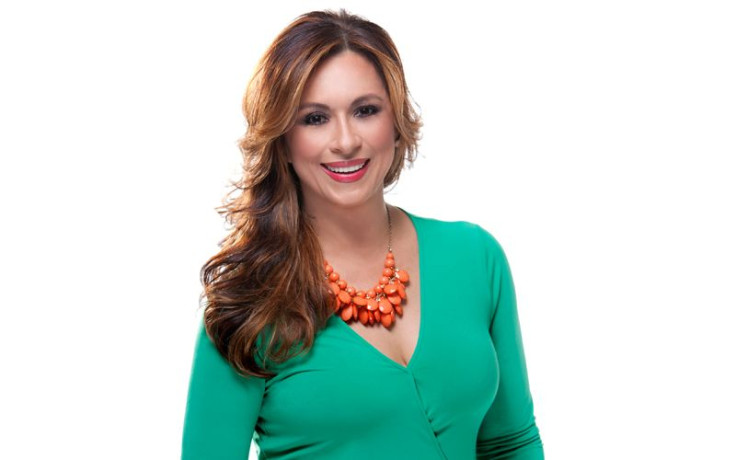 The faces on "Un Nuevo Día" continue changing and coming on board will be a familiar face if you remember the old "Despierta América" cast. Neida Sandoval, has joined the Noticias Telemundo team and will present a news segment on the morning talker. "I am excited to join the Telemundo family," Neida Sandoval remarked. "I am eager to inform the millions of viewers who have followed my career so closely and waited for my return and I am ready to bring my positive energy to this network." Sandoval has 35 years of media experience and has won two national Emmy awards. Neida will replace Edgardo Del Villar, who will concentrate on his roles as Correspondent and Fill-in Anchor for the Hispanic network. Viewers will be able to see Neida Sandoval on "Un Nuevo Día" starting Monday, June 16 at 7a.m. ET/PT on Telemundo.
"Neida is one of the most respected and beloved anchors in Spanish-language journalism in the United States," said Alina Falcón, Executive Vice President for News and Alternative Programming at Telemundo. "Her experience, special connection with the audience, and talent for bringing out the human aspect of stories, make her ideal to present the top news to our viewers each morning on 'Un Nuevo Día.'" The breakfast show is currently hosted by Rashel Díaz, Adamari López, Ana María Canseco, Daniel Sarcos and Diego Schoening. The three-hour daily program has suffered through major changes in the last couple of months. During last summer, Omar Germenos was let go from the show with no explanation to the public. At the time the network released a statement to LatinTimes that read: "Telemundo confirms that Omar Germenos is no longer with 'Un Nuevo Dia.' We appreciate his work, dedication and professionalism as co-host of the network's morning show. We wish him all the best in his future plans."
Weeks later it was announced that long-time Univision morning host Ana María Canseco would join the cast. "I am so happy to be back on television in my new home, Telemundo, and to be part of the mornings of our audience that has followed me for so long and has shown me lots of love," Ana María said in a statement. "I love to be part of this great team and share the screen with my new colleagues to being Latinos happiness, good entertainment and fun." Azucena Cierco was later demoted into correspondent territory and stopped being featured as a regular host. The morning show wars continue on the Latin networks and Telemundo's keeps looking a lot like "Despierta América." We wouldn't be surprised if Rául González shows up as host in coming weeks, following the cancellation of "Miss Latina Universo."
© 2023 Latin Times. All rights reserved. Do not reproduce without permission.