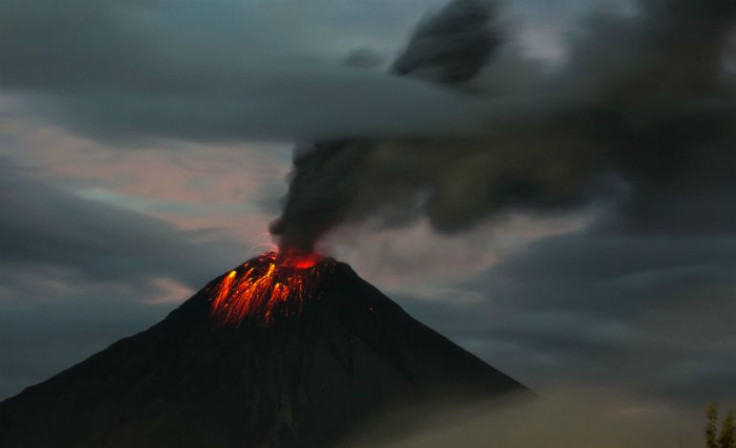 Colombia authorities have issued a warning regarding an increase in seismic activity around the dangerous Nevado del Ruiz volcano.
The country's President Gustavo Petro said on Friday that the threat of an eruption had increased, reported Al Jazeera.
Petro said that they have an orange alert due to the change in seismology at the Ruiz volcano and that mayors "must prepare the protocols for this state of alert."
An orange alert means an eruption will likely happen in days or weeks. On the four-color alert scale, only one level is higher. A red alert means that an eruption is either imminent or underway.
A day before the President's message, the Colombian Geological Service announced that the volcano could erupt in the next few days or weeks, reported Telesur.
Then it changed the alert level to orange from yellow.
The Geologic Service also urged surrounding communities to "remain calm but be attentive" to any developing news about the volcano's state.
Since March 24, the agency has documented fracturing around the volcano's southwest slope. It's reached depths between 1.2 to 2.5 miles from its peak.
Tremors and earthquakes around the volcano also have been on the rise, with the agency noting 6,500 earthquakes on March 28. Then it noted 11,000 the following day.
The most powerful reached a magnitude of 3.1 on the Richter scale, but people in the surrounding towns shared photos and videos of the peak where ash could be seen coming out.
The Nevado del Ruiz volcano is part of the Andes Mountains and is located in the central part of Colombia.
The Nevado del Ruiz erupted as far back as 8,600 years, as per the Smithsonian Institution's Global Volcanism Program.
The first eruption that was witnessed and recorded was in 1570. The current eruption period started nearly a decade ago.
In 1985, Nevado del Ruiz erupted and melted ice and snow. It resulted in flows of water and rock fragments. More than 25,000 people were killed during the natural disaster, reported Reuters.
The 1985 eruption resulted in the fourth-largest single-eruption death toll that was ever recorded, the Global Volcanism Program of the U.S. Smithsonian Institution shared.
© 2023 Latin Times. All rights reserved. Do not reproduce without permission.