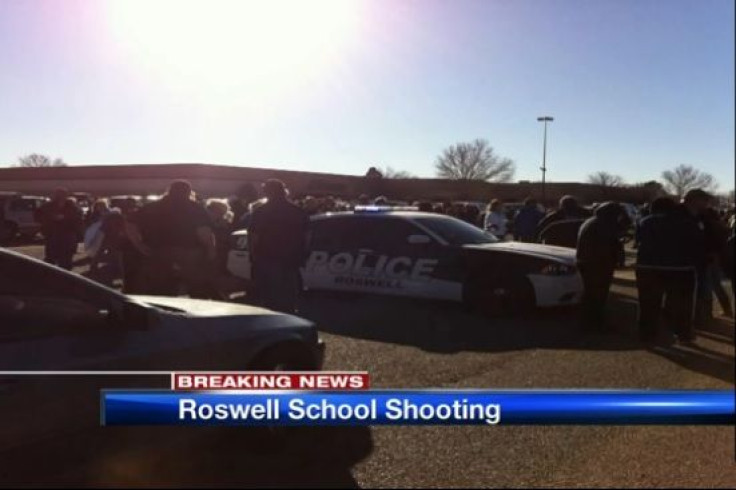 A gunman opened fire in a New Mexico middle school Tuesday morning, officials say. At least three children were injured and a suspect was taken into custody after opening fire at Berrendo Middle School. "We believe there are injuries but to what extent we don't know yet," New Mexico State Police spokesman Damyan Brown said.
Brooke Linthicum of Eastern New Mexico Regional Medical Center confirmed two of the injuries saying two students were being treated but she had no comment on the type or extent of the wounds. The other injured person was flown to Lubbock, Texas to be treated. The school was placed on lockdown and police said students will be bused to a nearby mall.
A post on the Roswell Police Department's Facebook page urged parents not to go to the school. "Currently, the threat has been alleviated and this incident is being investigated," read a statement from the New Mexico Department of Public Safety. "There are many resources and law enforcement officers on scene securing the area."
Parents have been instructed to pick up their kids at the Roswell Mall. Officials at the mall said the school is still conducting a head count. Once buses arrive, police will take parents in groups of five inside to find their children. According to Huffington Post, Roswell has been rocked by gang violence in recent years and has asked Homeland Security Investigations to step in and help.
© 2023 Latin Times. All rights reserved. Do not reproduce without permission.