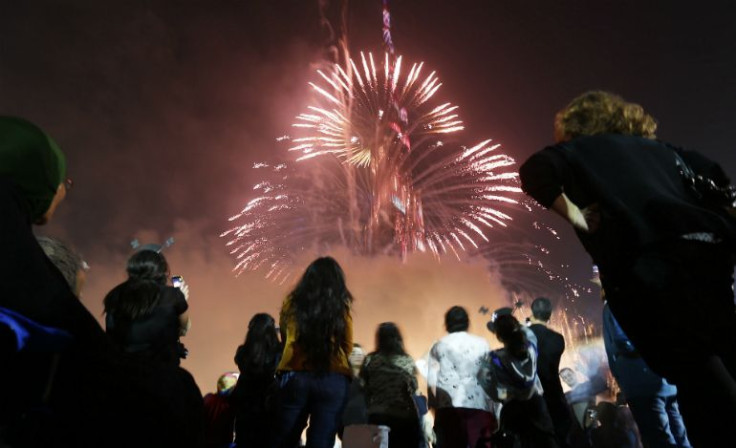 Don't forget to watch the traditional and memorable New Year's Eve fireworks display in Downtown Dubai at Burj Khalifa this december 31st at midnight. The festivities will light up Dubai's skyline, taking place in Downtown Dubai on the world's tallest skyscraper. According to Al Arabiya News, "the 20-minute fireworks - which begin on the stroke of midnight every year - are a part of a country-wide chain of fireworks which includes the capital Abu Dhabi and Dubai's neighboring emirate of Sharjah."
The video below shows secrets about the six months in the planning for this party and some behind scenes about what goes into the making of New Year's Eve at the world's tallest building. People will be continuously be informed on twitter with the hashtag #MyDubaiNewYear, and through other social media channels.
Take a look at the amazing teaser for the 2015 Downtown Dubai New Year's Gala below and click here to watch Downtown Dubai 2015 New Year's Eve Gala livestream online, offering visitors the choice between 3 camera angles. Tune into the 2016 New Year Downtown Dubai official live stream at 11:30 p.m. (GMT) Gulf Standard Time at Dubai, or 2:30 p.m. (EST) Eastern Standard Time if you're watching from the United States.
© 2023 Latin Times. All rights reserved. Do not reproduce without permission.