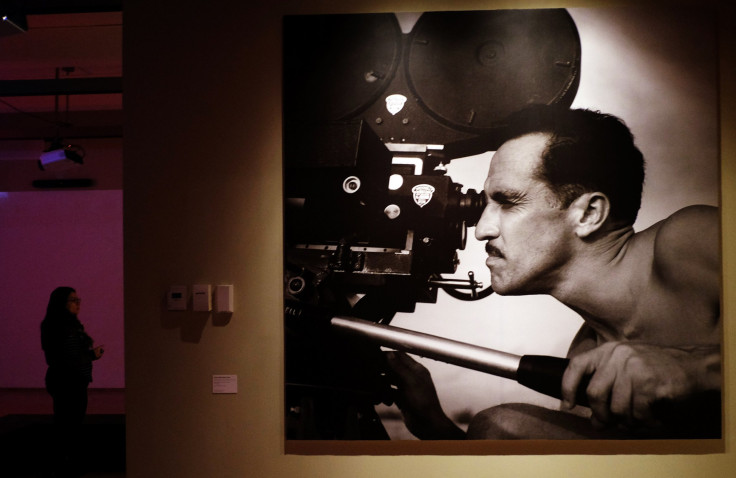 The Museo del Barrio in New York opened a grand exhibit last Tuesday of the work of Mexican photographer and cinematographer Gabriel Figueroa, who's still and moving images constitute a fundamental part of Mexico's XX century iconography. "Bajo el cielo mexicano: Gabriel Figueroa, arte y cine," (Under the Mexican sky: Gabriel Figueroa, art and film) is transforming the museum until June 27, "in a room with expressionist mirrors" where fragments of film and paintings influenced by Figueroa, are projected. "This exhibit is the first of a change in the programing of the Museo del Barrio, which is the oldest Latin American arts museum in the US. The new programming will include film, fashion, design and architecture, amongst other forms of art," said Jorge Daniel Veneciano, Executive Director of the institution.
Alfonso Morales, who curated the exhibit, explained the importance of Figueroa lays mostly in his contributions to imaginary constructed film, "Figueroa's work reflects, not only his talents as an image creator, but how these images dialogue amongst each other…" Born in Mexico City in 1907, Figueroa participated in over 300 movies, in his native country and in Hollywood. Additionally, his still photography work influenced many plastic artists like, Diego Rivera, who described the photographer as "fourth muralist." Morales points out that Figueroa's work is "a legacy" which doesn't only reflect the construction of a film style, but "the reinvention of a country."
© 2023 Latin Times. All rights reserved. Do not reproduce without permission.