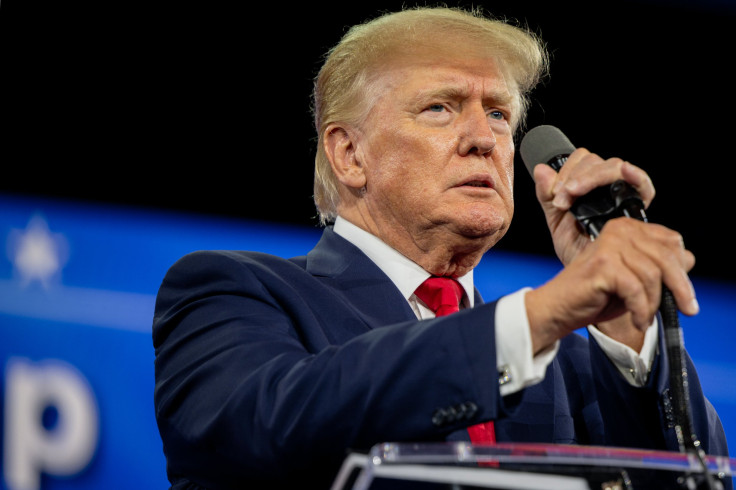 The New York grand jury examining potential criminal charges against former President Donald Trump linked to hush money payments to Stormy Daniels before the 2016 election is not expected to be asked to decide on an indictment this week, according to three sources familiar with the situation.
The grand jury is not expected to meet Wednesday, Mar. 29, the sources said, the next day the panel had been regularly scheduled to convene.
The proceedings of the grand jury came to an end on Monday, Mar. 27, without having reached a decision regarding any indictment resulting from the accusations made by adult film star Daniels, who claimed to have had an affair with Trump in 2006, NBC News reported.
According to NBC News, in late January, prosecutors had summoned a grand jury to hear testimony in New York County District Attorney Alvin Bragg's investigation into the $130,000 payment to Daniels during the 2016 presidential campaign.
Allegations that Trump fabricated corporate records in connection with the payment have been the main subject of the probe.
In 2018, Michael Cohen, a former attorney for Donald Trump, admitted to paying Stormy Daniels illegally with the "principal purpose of influencing" the 2016 presidential election.
In federal court, Cohen said that he did so at Trump's direction and that Trump later reimbursed him.
Cohen, who was sentenced to three years in prison in connection with the payment and other crimes, testified before the Manhattan grand jury this month.
A new witness in the probe testified before the grand jury on Monday.
Tuesdays, Wednesdays, and Thursdays have been the days the panel meets.
The grand jury is now expected to reconvene on Thursday, Mar. 30, to hear a case unrelated to the Trump hush money investigation, according to the sources, who did warn that the schedule is open to change.
Trump has repeatedly said he did not have a relationship with Daniels, and he has denied any wrongdoing regarding the payment.
"I never had a relationship with her. I never had an affair with her. It's all made up," Trump told Fox News's Sean Hannity in an interview that aired Monday night.
Trump insisted that the payment to Daniels was not a campaign contribution and implied that Bragg's investigation was an attempt by his rivals to rig the election. "It's called election interference," he said on Fox News.
Ms. Daniels, whose real name is Stephanie Clifford, has said in media interviews that she met Mr. Trump at a charity golf tournament in July 2006.
She alleged the pair had sex once in his hotel room at Lake Tahoe, a resort area between California and Nevada.
© 2023 Latin Times. All rights reserved. Do not reproduce without permission.