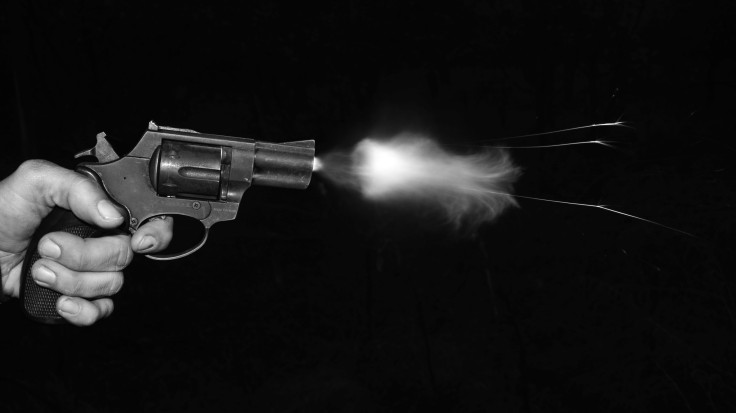 New York man Anthony Zottola was found guilty on Wednesday, Oct 19, for orchestrating the killing of his mobster father Sally Daz, and the near-murder of his older brother.
Three days were taken by the panel to come to its decision, finding Zottola and shooter Himen Ross guilty of murder-for-hire, conspiracy, and gun possession. Accused getaway driver Alfred Lopez faced the same charges, said reports.
Sally Daz was stalked and killed by a Bloods gang who made several failed attempts over a year before finally sealing the 71-year-olds life in a dramatic shoot-out while he waited for coffee in a Bronx McDonald's drive-through on Oct 4, 2018.
The murder plot for Sally Daz was paid for by his son, Anthony, and planned out by text message with the Bloods gang's leader.
Bushawn Shelton, the Bloods gang's leader, who pleaded guilty to murder-for-hire in exchange for 35 to 40 years behind bars, didn't testify at the trial.
Anthony Zottola's wife, Heidi, wept after hearing the verdict.
She was consoled by Zottola's sister, Debbie, and brother, Salvatore, as she left the courtroom.
"Heartbreak, heartbreak," Debbie Zottola said.
"My father was a 'good guy,' not a goodfella. He was a 'wise man,' not a wise guy," she told the media.
"Anthony Zottola wanted control over the finances. He wanted to be able to make decisions about selling the properties if he wanted to sell them," said Assistant U.S. Attorney Emily Dean.
Henry Mazurek, Anthony Zottola's lawyer, presented a different theory of the crime, saying that Sally Daz's long organized crime past finally caught up with him, and his son was innocent.
Mazurek put the blame on Shelton and his gang.
"There was a conflict in his illegal gambling business, the street business," Mazurek said. "Whether it's Italians, whether it's Albanians or whether it's African-Americans, it doesn't matter. If gangsters smell cash, they go after it."
"My father was a good man, that's all I have to say," Salvatore Zottola said after the verdict. "He didn't deserve this. None of us did."
Two more members of the conspiracy who couldn't get the hit done were put on the stand by the prosecutors.
© 2023 Latin Times. All rights reserved. Do not reproduce without permission.