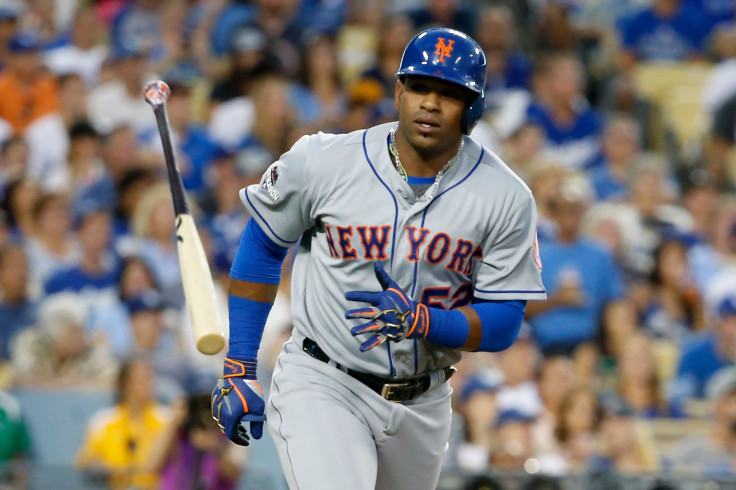 New York Mets can breathe a heavy sigh of relief.
Cuban outfielder Yoenis Céspedes is returning to the Mets according to the New York Daily News. The report claims the new contract is for four years and $110 million, roughly $27.5 million per season.
The Mets gave up a lot, but they simply did not have a choice in this matter. Without Céspedes their offense is mediocre at best, and other squads, like the Washington Nationals, were making room on their roster in order to add the young Cuban slugger. The Mets knew they couldn't lose both Daniel Murphy and Céspedes to the Nationals in back-to-back seasons.
Earlier this year Céspedes chose to walk away from the Mets and become a free agent, and it paid off big time. The way his previous contract was structured, he had the option to opt out and test free agency. It was well known that he wanted more money and he liked playing in New York. It turns out he gets both for 2017.
According to ESPN, Céspedes's new contract also includes a no trade clause.
Céspedes batted .280 last season with a team-leading 31 home runs. Unfortunately their bid for a second consecutive National League Pennant vanished when they lost to the San Francisco Giants in the NL Wild card round.
© 2023 Latin Times. All rights reserved. Do not reproduce without permission.