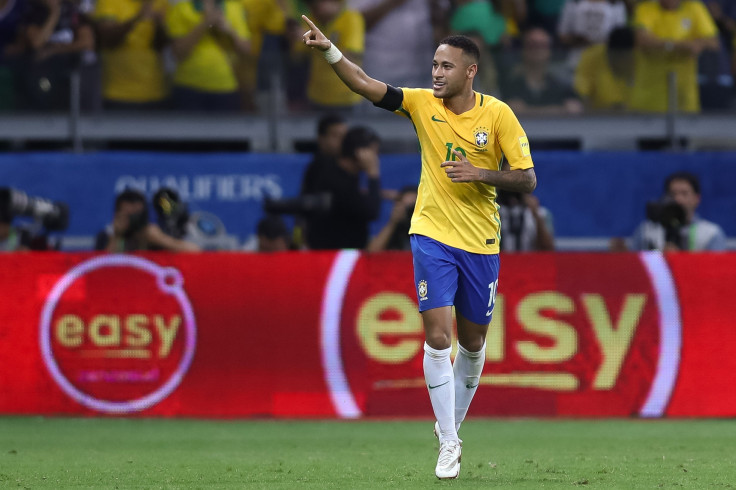 FC Barcelona star Neymar da Silva Santos Jr. has landed himself in some serious hot water! The star who has done well for himself on the soccer field appears to be doing the opposite off the field. It is being reported that Santos Jr., may be facing prison time for his involvement in a fraud scandal.
According to FOX News Latino, Spain's prosecutor's office on Wednesday asked a court to give FC Barcelona star forward Neymar da Silva Santos Jr. a two-year prison sentence and a fine of 10 million euros ($10.63 million) on charges of corruption and fraud.
It ia being reported that the charges are in relation to a fraud case against the soccer star, his father, Barcelona and former Blaugrana president Sandro Rossell which claims the true value of the forward's transfer to the Camp Nou was concealed.
Spanish National Court Prosecutor Jose Perals also requested a five-year prison conviction for former Barça President Sandro Rosell for his alleged involvement in the irregularities-ridden case of Neymar's transfer from Brazilian side Santos to Barça.
Perals is not being lenient with his requests. The prosecutor also asked for two years in prison for Neymar's father and one year for his mother, both stand accused of private corruption ,as well as a fine of 1.4 million euros for their family business, N&N.
The Bleacher Report shares that DIS—the investment group which filed the complaint and claim it is owed more for the 40 per cent stake in Neymar it owned—want heavier sanctions. In the company's private prosecution of the case, officials demanded five years in prison for the Brazilian soccer player and both his parents, eight years imprisonment for both Rosell and Camp Nou president Joseph Maria Bartomeu and a compensation from Barça of 159-195 million euros in damages.
DIS claims it has not received its financial dues from the transfer of Neymar from Santos to Barcelona in the summer of 2013.
Both Barcelona and the soccer star have openly stated that they haven't done anything wrong.
© 2023 Latin Times. All rights reserved. Do not reproduce without permission.