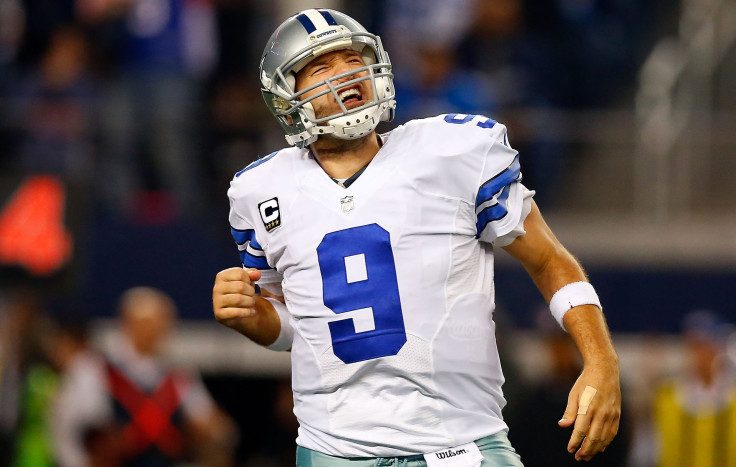 Who would have thought the Dallas Cowboys would be 10-1 without Tony Romo this season? Dak Prescott appears to be the real deal, and Romo's future is getting more and more confusing. He is now 36 years old, but more importantly, the Cowboys could save about $50 million in salary cap space if they choose to release him this offseason before June 1.
Having said that, here are five teams that could make sense for Romo next season.
1. Denver Broncos
This is the obvious team. Romo could do for the Broncos exactly what Peyton Manning did for them last year. This is a match made in heaven because the Broncos have quality wide receivers in Demaryius Thomas and Emmanuel Sanders, but more importantly, they have an elite defense. Romo wouldn't be asked to do a lot compared to what he's done with the Cowboys. The Broncos also have the cap space considering they aren't paying big bucks for the current quarterbacks.
2. Minnesota Vikings
The Minnesota Vikings are pretty similar to the Broncos in a lot of ways. They have a talented defense, but there are a lot of question marks surrounding the quarterback position. Sam Bradford isn't the answer and everyone knows that. Romo could step in next season and be an instant improvement. It would be something to watch Romo and Adrian Peterson controlling an offense together. This of course depends on whether or not the Vikings are sold on Teddy Bridgewater.
3. Arizona Cardinals
This is it for the Arizona Cardinals because Larry Fitzgerald's time as an elite wide receiver is running out. Carson Palmer took a huge step backwards this season, and there's no telling if he will ever be "that guy" again. A Romo to Fitzgerald connection would be must watch football. This is a tough situation because the Cardinals are a bit cap strapped with Palmer's contract, but this risk could have a tremendous reward if handled correctly.
4. New York Jets
It's going to take a lot to turn this Jets team around, but signing a quality quarterback is certainly a step in the right direction. The Jets haven't been stable at the quarterback position in quite some time. This Jets squad may very well be 3-8, but they've been very competitive in a lot of their losses. It's safe to say Ryan Fitzpatrick won't be back with the team next year after demanding a new contract all offseason.
5. Washington Redskins
Wow. Could you imagine Romo switching from the Cowboys to the fierce rival that is the Washington Redskins? Likely? No, but possible and here is why. Kirk Cousins, who is under a franchise tag this year, is playing very well. Let's say hypothetically he and Daniel Snyder can't come to terms on a new deal, and Cousins goes elsewhere as a free agent. If the Redskins lose their starting quarterback, they should absolutely consider Romo for 2017, especially given the fact that he knows a thing or two about the Cowboys playbook.
© 2023 Latin Times. All rights reserved. Do not reproduce without permission.