The Arizona Cardinals will have to make do without DeAndre Hopkins for several games next NFL season.
The five-time Pro Bowler was handed a six-game suspension by the NFL for violating the league's policy on performance-enhancing drugs on Monday, May 2, ESPN reported.
According to Hopkin's manager, Doug Sanders, a test done in November returned traces of a banned substance. The text message send to ESPN's Adam Schefter also stated that the tests both the month before and after were negative.
Hopkins would respond to the matter on Twitter as well.
"I was confused and shocked," Hopkins tweeted. "I am very mindful of what I put in my body and have always taken a holistic approach, so I am working with my team to investigate how this could've happened."
"But even as careful as I have been, clearly I wasn't careful enough. For that, I apologize to Cardinals fans, my teammates, and the entire Cardinals organization. I never want to let my team down. I fully intend to get to the bottom of this. As soon as I have more information I will share it," the 29-year-old player added.
Despite the six-game suspension, Hopkins will be allowed to play during the preseason and practice with the team until the beginning of the 2022 regular season.
The suspension comes just four days after the Cardinals traded their first-round pick in the 2022 draft to the Baltimore Ravens for wide receiver Marquise Brown.
Hopkins is coming off an injury-plagued NFL season. He missed three games in the middle of the season due to a hamstring injury and also the final four games of the regular season.
The native of South Carolina also missed the Cardinals' wild-card loss to the Los Angeles Rams after suffering an MCL injury in Week 14.
Arizona went 3-4 without Hopkins during the regular season and was then blown out in the playoffs, losing 34-11 to the Rams.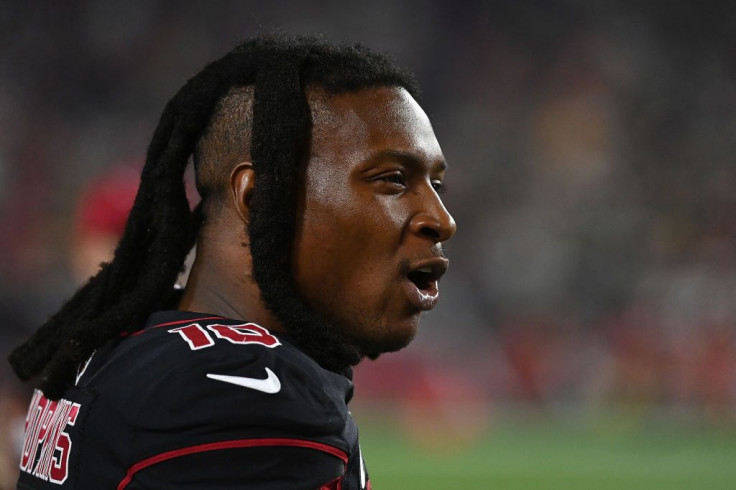 © 2023 Latin Times. All rights reserved. Do not reproduce without permission.