The Dallas Cowboys are entirely different when compared to their 2021 NFL team that won the NFC East. Regardless, there is still one player around in the person of quarterback Dak Prescott.
No longer around are guys like Amari Cooper, Randy Gregory, La'el Collins and Greg Zuerlein. Some were traded while others walked in free agency. Hence, Dallas appears to be picking up the pieces and rebuilding to establish order.
Prescott is pretty aware of these and appears to be keeping the faith. Like a good leader, he is backing up the new faces on the team, believing that they have what it takes to compete in the coming NFL season when he talked to The Athletic.
"Talent is one thing, but if you don't fulfill it, it doesn't really mean anything. So just from the names and stuff like that, we got young players that just haven't had a chance to make a name for themselves. I'm excited for those guys to be able to do that and for them to prove people wrong," the 28-year-old play-caller said.
In his eyes, the Cowboys are staying the course and did not take a step back. They just have to believe in themselves and instill in their minds that they need to get better. It all starts by wisely preparing this offseason.
"I know what this team has and the men that they have and the coaches and the leadership. We definitely didn't take a step back. We're going to continue to get better and that's what this offseason is about, and that's what moving forward is," the two-time Pro Bowler said.
Some players have shown promise as can be seen last season. That includes Micah Parsons who performed admirably. Hence, it is possible that the new young troops could follow Parsons' lead and possibly aid the Cowboys in coming up with a respectable finish this 2022-23 NFL season.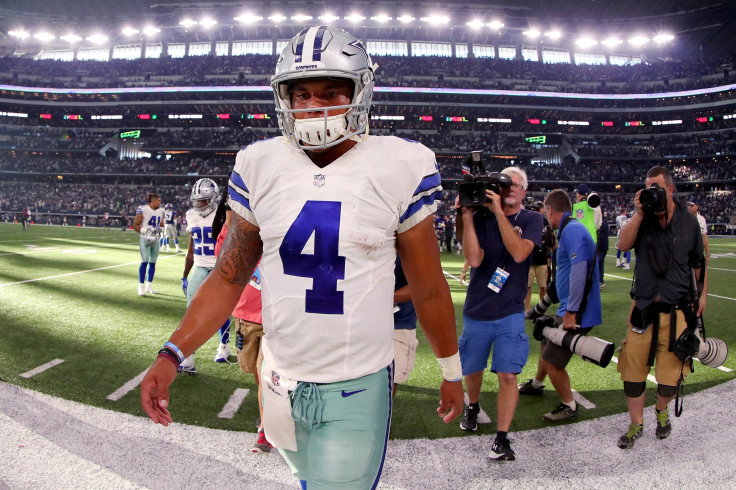 © 2023 Latin Times. All rights reserved. Do not reproduce without permission.