Colin Kaepernick had his now much-anticipated workout in Atlanta over the weekend.
But it was not how the National Football League wanted it to be.
Instead of holding a private workout at the Atlanta Falcons' training facility, the former San Francisco 49er opted to do it instead at a high school football ground nearby with media and some members of the general public present.
We will delve more into that later, but in the meantime, let us take a look at Colin Kaepernick's chances of making an NFL return.
In the now controversial and publicized workout, scouts from seven teams went to the said school just to see the quarterback's fitness and readiness.
Let's take a look at those seven.
San Francisco 49ers
With all 32 member teams tasked to bring in representatives to Atlanta to see Kaepernick, it was no surprise that San Francisco will be obliged. But the team's scouts decided to go to the new location of the workout, to everyone's surprise.
Well, there is no place like home after all.
The 49ers hold the best record in the National Football Conference at 9-1, tied with the New England Patriots of the American Football Conference for the best record in the league.
Although Kaepernick parted ways with San Francisco by opting out of his last contract in 2017, he can still make a return to the team. In fact, this is his best chance if he wants to win an NFL championship even if it means he will have to play backup to Jimmy Garoppolo.
Detroit Lions
According to MLive's Kyle Meinke, Detroit "is willing to turn over any rock to find players who can help."
While Matthew Stafford is doing well at the start, the fatigue and injury factors are now taking a toll on him.
On the other hand, Jeff Driskel is doing fine too as Stafford's understudy, but it looks like the Lions are looking for some depth in the quarterback position. Thus, their decision to take a look at Kaepernick.
Kansas City Chiefs
Kansas City is also looking to add some depth to their quarterbacking rotation.
Starting QB Patrick Mahomes is still trying to get his groove back from a dislocated kneecap that sidelined him for two games.
On the other hand, although Matt Moore is doing fine with Mahomes sitting out, he is already 35 years old, and even if Kaepernick is already 32, the Chiefs can still consider some youthfulness in the playmaker spot.
New York Jets
The New York Jets boasted what could be their future in Sam Darnold, but the problem is his backups.
With Darnold out, Luke Falk, David Fales, and Trevor Siemian took turns in keeping the Jets afloat at starting quarterback, but they failed, and the Jets are now way lagging in the AFC East at 3-7.
Bringing Kaepernick in could bolster their quarterback rotation significantly.
Philadelphia Eagles
Philadelphia sure has its franchise quarterback now in Carson Wentz, but the team did not win a Super Bowl without a pinch playmaker in Nick Foles.
With Foles now in Jacksonville, the race is on for the next backup to Wentz, and Kaepernick could be a good fit.
Tennessee Titans
Tennessee brought in a representative in the Colin Kaepernick workout with the offseason in mind.
While the Titans are still in playoff contention considering that the AFC South right now is very wild, they are also facing uncertainty especially with Marcus Mariota and Ryan Tannehill entering free agency next spring.
If Tennessee fails to bring at least one of them back, the team can pull off a surprise and sign Kaepernick as a starter or at least the number two to Mariota or Tannehill instead.
Washington Redskins
With Washington's depth at the quarterback position, it seems like the team doesn't really need Kaepernick at all.
However, the Redskins hold the worst NFC record at 1-9, and if they want stability in the said spot, they can opt to sign Kaepernick.
But even if these teams came at Kaepernick's workout, there is no guarantee that he will be signed up especially that his late adjustments actually irked the NFL.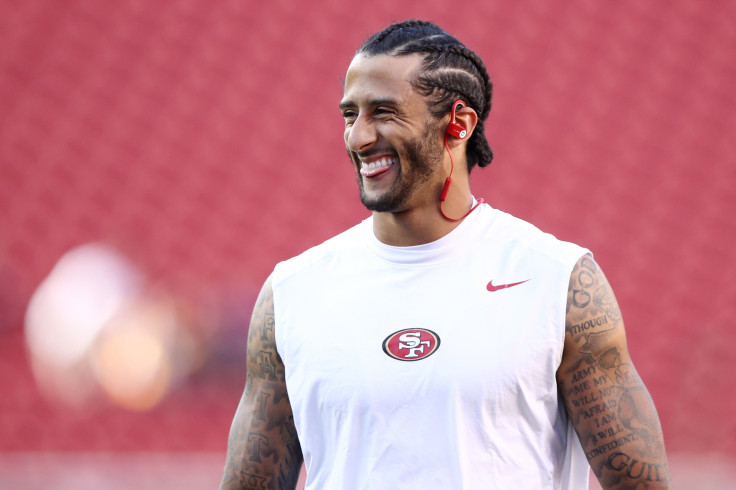 © 2023 Latin Times. All rights reserved. Do not reproduce without permission.