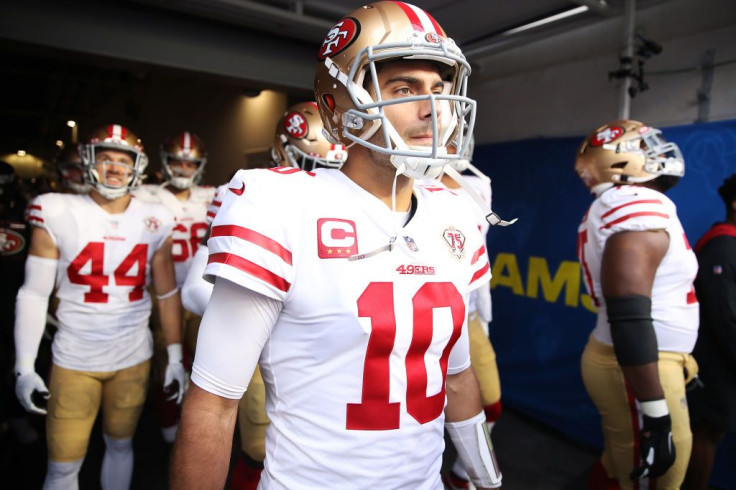 Jimmy Garoppolo of the San Francisco 49ers will soon find out if he will indeed be traded. No official moves have been made although reports claim that there are multiple teams interested in the two-time Super Bowl champion.
Following the trades of Russell Wilson and Carson Wentz, the landscape has dramatically changed for teams looking to acquire a veteran quarterback. Garoppolo is expected to be the next play-caller that will be making headlines with the Indianapolis Colts being the latest team linked to the 30-year-old from Illinois.
According to Ian Rapoport, the Colts are expected to be in the running for the services of Jimmy Garoppolo. It would be best to note that the 30-year-old player is coming off shoulder surgery but is expected to be ready when training camp opens in the summer.
Niners' general manager John Lynch confirms that several teams have expressed interest in Garoppolo. However, it may take a lot to get the trade to materialize.
As far as the Colts, they do not have a first-round pick due to their trade for Wentz. Aside from that, Indianapolis also sent their second-rounder to Washington in exchange for the Commanders' second-round pick and their 2022 third-round pick.
For teams to successfully pry Garoppolo from the Niners, there are money-matters as well. Any interested team must be below the $208.2 million salary cap once the new league year starts on Mar. 16.
With the Niners over the cap limit by $4.5 million, dealing away Garoppolo seems apparent. But the thing is, other teams, know that San Francisco needs to get below the salary cap mark and are taking their time.
Also, this could be the reason why other NFL teams are taking their sweet time. It might require a little roster maneuvering or some creating contract restructures to get under the cap if they can't, 49ers Webzone reported.
As for Garoppolo, interested teams are also going to look at his health condition. The 30-year-old has been plagued by injuries the past seasons, yet another factor that ties up with the amount of money they would be willing to spend on the two-time Super Bowl champion.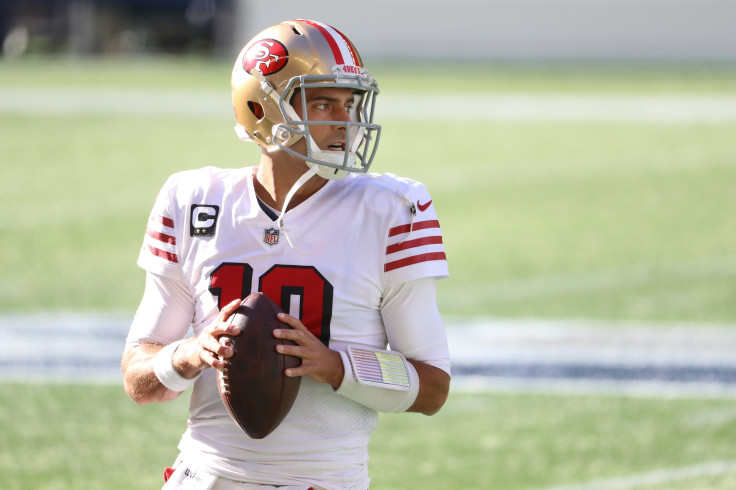 © 2023 Latin Times. All rights reserved. Do not reproduce without permission.