Colin Kaepernick has been out of the NFL scene since the 2016 season. Most know that this stems from his protests on police brutality and racial inequality in the United States at that time.
After last suiting up for the San Francisco 49ers, Kaepernick's NFL career took a hit. There were claims he was blackballed and varying opinions cropped up.
Regardless, the 34-year-old has not lost all hope. He has been showing off workout videos, particularly the ones involving some Seattle Seahawks players.
According to David Robinson, a former football trainer in a report by TMZ, there are at least five teams interested in the two-time WAC Offensive Player of the Year.
He also added that Kaepernick still has what it takes to play NFL ball. The only question is which team would take that chance.
"He definitely has the ability to play on somebody's roster — like, right now," Robinson said. "Like, a couple of the guys that were in the session that were on NFL teams were saying that his arm is just as strong as guys' that we got on our roster right now and can play."
Ironically, ending with the Seahawks would make sense. Seattle traded Russell Wilson and could use a veteran quarterback. But as far as Kaepernick, the best to expect is a backup role for now.
Before the Russell Wilson trade, Kaepernick had low chances of signing up with the team before. This was explained by Matt Maiocco on the Sports For All PH podcast.
"I know the Seahawks brought him up to Seattle and Pete Carroll, the coach up there met with him. But they were not going to give him much of anything as far as a contract because they already had Russell Wilson," Maiocco stated.
But with the scenario now altered, it will be interesting if the workout with Seattle players would be an indication of things to come.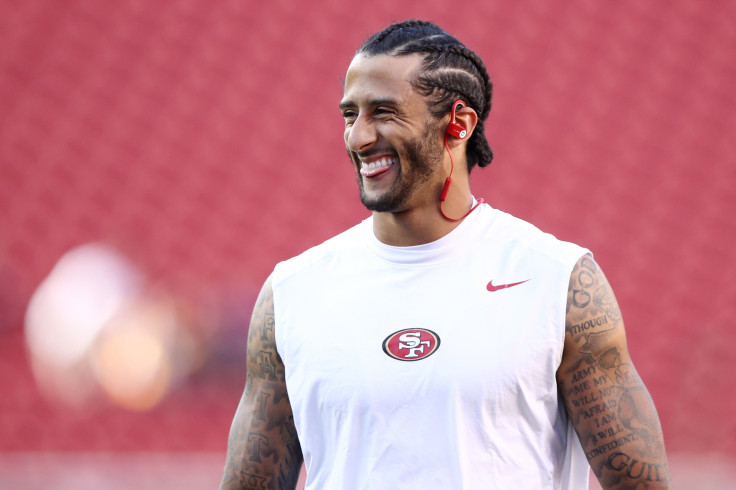 © 2023 Latin Times. All rights reserved. Do not reproduce without permission.