The San Francisco 49ers head into the NFL season with most believing that Trey Lance will be the team's starting quarterback. However, it appears that notion came a bit too soon.
The word that is going around is that the team may not yet be ready to make the shift to the Trey Lance era. A reason behind that is that the 21-year-old has yet to render a performance worthy.
According to NFL reporter Matt Lombardo, the Niners have been continually underwhelmed by Lance.
It will be recalled that the Niners traded up to select Lance as the third overall pick of the 2021 NFL Draft. As a rookie, he appeared in just six games, serving as a backup to NFL veteran play-caller Jimmy Garoppolo.
The product of North Dakota State finished with 603 passing yards, five touchdowns, two interceptions, and 168 rushing yards last season but with limited playing time.
Hence, such a claim raises questions about what the 49ers have planned for this coming NFL season. Garoppolo may still be around but the two-time Super Bowl champion is coming off shoulder surgery.
The 30-year-old player is currently undergoing rehab and did not take part in San Francisco's voluntary workouts last month.
Garoppolo's status remains unclear with rumors buzzing that he is likely to be traded. He is due $24.2 million this coming NFL season.
Regardless, Niners' management said they would keep Garoppolo at that salary. However, a move out of San Francisco is not counted out, something that could happen through the course of the 2022-23 NFL season.
Hence, Garoppolo's absence could be the opening for Lance to prove his worth to the Niners. However, he will have to come up with a credible performance to convince the coaching staff that he is the right guy to lead the team at the quarterback position.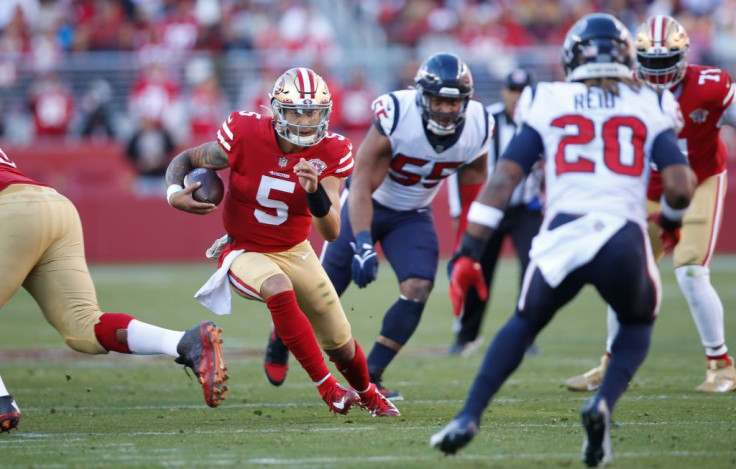 © 2023 Latin Times. All rights reserved. Do not reproduce without permission.