The New England Patriots do have a plethora of picks at their disposal but it appears they want more.
According to Adam Schefter of ESPN, the Patriots have engaged in a trade with the Houston Texans for more picks in the 2022 NFL Draft.
They have two fifth-round picks on their end. But it seems that the Patriots want more options by the time the sixth round comes around.
The Patriots have two fifth-rounders — No. 158 and No. 170 — and the Texans have three sixth-rounders — No. 183, No. 205, and No. 207. New England also owns a seventh-rounder, the 245th pick overall.
Per a report from Patriots.com, they have traded one of their fifth-round picks to the Texans in exchange for two sixth-rounders.
Seeing that New England has two fifth-rounders, it was not mentioned which between the two would be traded to the Texans. The same holds for Houston with no word on who among the three sixth-rounders would be sent to the Pats.
But in an update by Field Yates of ESPN, Houston will get the no. 170 while sending no. 183 and no. 245 to New England.
Once the deal is finalized, the Patriots will have three sixth-rounders and a seventh-rounder to go with one pick in each of the first five rounds. Houston did not have a fifth-round pick before this trade.
The Patriots already have two first-round picks, two third-round picks, two fourth-round picks, and two sixth-rounders along with their second and fifth-round selections.
New England has made more draft-day trades than any team in the league since Bill Belichick took over, averaging around 3.77 draft trades per year. They've already exceeded that total this season, CBS Sports reported.
The 2022 NFL Draft is scheduled to kick off Thursday, Apr. 28, at 8:00 p.m. ET.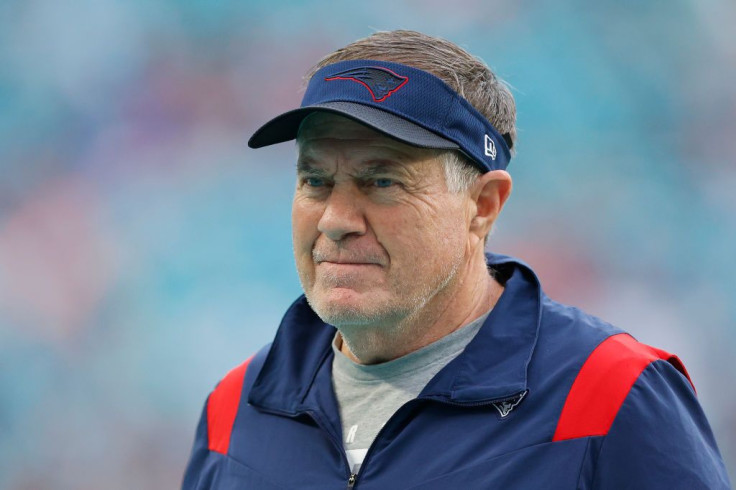 © 2023 Latin Times. All rights reserved. Do not reproduce without permission.