There remains no certainty on when Odell Beckham Jr. will return to active NFL duty. He is still recuperating from a torn ACL injury, something he suffered in the Super Bowl game against the Cincinnati Bengals.
The 29-year-old is not expected to return to NFL action and is anticipated to miss at least nine weeks of the 2022 NFL season. Regardless, this has not stopped the Super Bowl champion to stir the pot and tease fans about a potential football return.
Beckham responded to a post by Von Miller who was sharing some highlights of his preparations for the offseason with the Buffalo Bills. The three-time Pro Bowl champion teased how the locker room would look like if he and Miller would have lockers next to each other.
Right now, OBJ is without a team and is a free agent. He won his first Super Bowl with the Los Angeles Rams in February, ironically alongside Miller.
Looking ahead, the only scenario where Beckham and Miller may reunite appears to be with the Bills. Miller signed a massive six-year deal worth $120 million, something that will run until the 2024 season.
If things fall into place, Beckham could play alongside Steffon Diggs to form a lethal receiving corps. However, any deal involving the 2014 NFL Rookie of the Year will depend on his health status.
A better picture of when and where Beckham will return may only be known once he is given the clearance to resume playing football. Once that is set, the 29-year-old wide receiver is expected to get his fair share of suitors for the 2022-23 NFL season.
When healthy, OBJ has proven himself to be one of the most destructive forces in the defense of opposing teams. However, he may also only agree to a deal with the Bills or any other team if the price is right.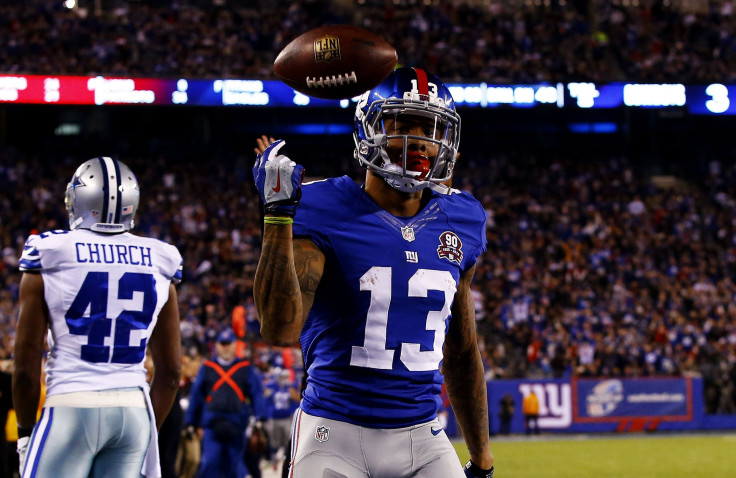 © 2023 Latin Times. All rights reserved. Do not reproduce without permission.