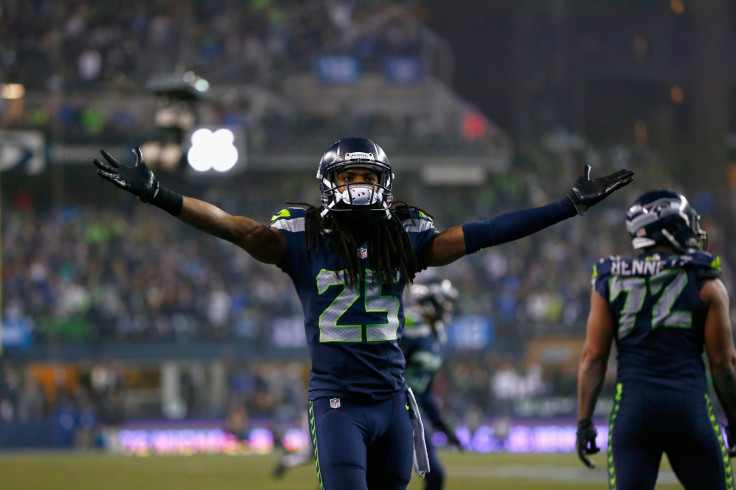 Week 12 of the 2016-17 NFL season is officially in the books. The Dallas Cowboys, who have won 10 consecutive games, are running away with the No. 1 seed in the NFC with their 10-1 record. But the No. 2 seed in the NFC still guarantees home field advantage for at least one playoff game as well as a bye week for the NFC wild card round.
Who will get that No. 2 seed?
The Seattle Seahawks currently own the No. 2 seed in the NFC despite their disappointing 14-5 loss to the Tampa Bay Buccaneers in Week 12. The Seahawks sit atop the NFC West thanks to their defense that ranks No. 1 in points allowed. The New York Giants may very well have a superior record at 8-3, but that doesn't matter because they do not lead their division like the Seahawks.
If the season were to end today, the Cowboys and Seahawks would each get bye weeks in the postseason.
But it's not over just yet. The Atlanta Falcons and Detroit Lions, who both lead their respective divisions, are hot on the Seahawks trail. Both the Falcons and Lions are 7-4, but the Lions get the No. 3 seed because they have a better conference record. The Seahawks and Lions do not play one another, however Pete Carroll's squad did play and beat the Falcons back in Week 6. That's extremely important because it means the Seahawks hold the tie-breaker over the Falcons.
The Giants are the big x-factor here. Presently 8-3, they could finish with the No. 1 seed if they overtake the Cowboys in the NFC East. The Giants are the only team this season to defeat the Cowboys.
Let's also not completely discount Jameis Winston and the Tampa Bay Buccaneers, who have won their last three games. The Buccaneers sit in seventh place, just one spot out of the playoffs.
Current NFC Standings
1. Dallas Cowboys: 10-1
2. Seattle Seahawks: 7-3
3. Detroit Lions: 7-4
4. Atlanta Falcons: 7-4
Wild Card
5. New York Giants: 8-3
6. Washington Redskins: 6-4-1
© 2023 Latin Times. All rights reserved. Do not reproduce without permission.