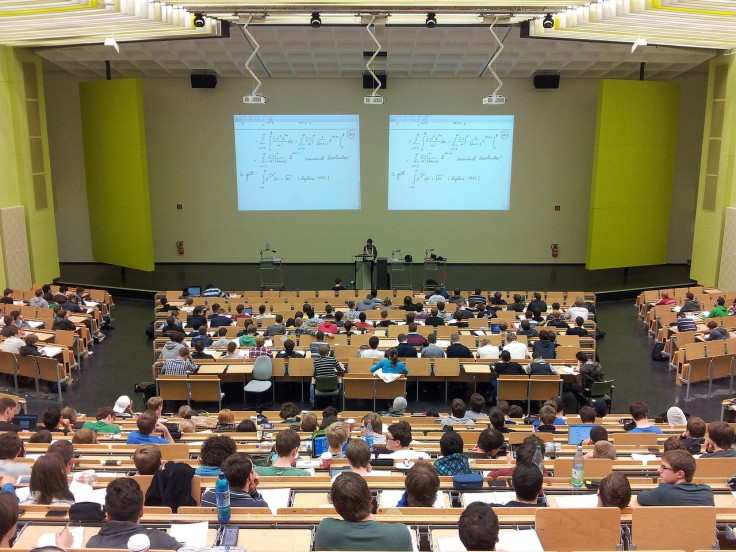 The Nicaraguan government, led by President Daniel Ortega, has seized a prestigious Jesuit-run university in the country that has been accused of being a "center of terrorism."
The University of Central America (UCA) announced the seizure on Wednesday and called the terrorism allegation thrown against it unfounded.
The academic institution, which was a hub for 2018 protests against Ortega's regime, then described the seizure as a blow to academia.
The Jesuit order, known as the Society of Jesus, got a judicial order notifying it of the confiscation on Tuesday. The order also informed the university that the government has seized its property, bank accounts and buildings.
Moreover, the order quoted the government's claim that the university "operated as a center of terrorism."
The Society of Jesus of Central America said in a statement that this is a government policy that "systematically violates human rights and appears to be aimed at consolidating a totalitarian state."
The Ortega government is yet to confirm the confiscation.
María Asunción Moreno, who worked as a professor at the university until she was forced into exile two years ago, said, "With this confiscation, the Ortega government has buried freedom of thought in Nicaragua."
Commenting on the confiscation, the Nunca Más Nicaragua Human Rights Collective released a statement via X, saying, "We stand in solidarity with the educational community of the university that since 1960 has trained professionals and influenced the development of #Nicaragua."
It further noted that the regime has turned the country into a "totalitarian state where at all costs it absolutely wants to control all educational spaces."
"The action is a robbery of the university community and a definitive blow to higher education in the country, since to date at least 27 universities have been closed," it added.
Out of the 200,000 university students in the country, around 8,000 go to the UCA, which was established 63 years ago. It has two large campuses with five auditoriums, a library with more than 160,000 books in Spanish and English, facilities for 11 sports and much more.
Around 9,500 undergraduate and graduate students are affected by the latest move by the government.
The Ortega government has gradually cut assistance to the university, starting in 2018 when the 6% support stipulated in the Nicaraguan Constitution for the academic institution's study houses was withdrawn. It was also separated from the National Council of Universities, according to VOA.
The Ortega government has canceled 27 universities in two and a half years. Out of these, 12 have been confiscated.
© 2023 Latin Times. All rights reserved. Do not reproduce without permission.