Russian soldiers, according to a retired US lieutenant general, "no longer want to be a part" of Vladimir Putin's campaign against Ukraine because they "have no stomach for the fight," the Daily Star reported.
Putin's rumored plans to mobilize an additional 500,000 troops prior to the Feb. 24 one-year anniversary of his invasion would lead to a "total disaster" for Russia," according to Ben Hodges, the former Commanding General of US Army Europe.
According to the retired Lieutenant General, "there is no bright light on the horizon for Putin. Russia is suffering enormous casualties."
"Russia is still not able to capture key parts of Ukraine despite spending months trying to do so. Mass mobilization plans of up to 500,000 troops would be a huge disaster - it is simply impossible to move, train, equip and accommodate all of these people," he continued.
"The Russian population has no stomach for this fight and absolutely doesn't want to be a part of it. We are starting to see more Russians criticizing him over the Ukraine war plan," he added.
However, Lieutenant General Hodges refrained from speculating that Putin could be overthrown by his own people despite the rising levels of opposition to the conflict.
"Putin has spent the last 20 years protecting himself from being a victim of a Russian coup so I can't see a significant move there as he has a massive security infrastructure that shuts down protests," he said. "But there is an enormous conflict between the various leaders and factions who are wondering what their life is going to be like after Crimea falls and after Ukraine wins."
Lieutenant General Hodges added that he felt Ukraine could deliver a massive blow to Putin by recapturing Crimea by August.
In the meantime, Colonel Richard Kemp, a retired British Army officer with nearly 30 years of service, does think that Putin might fall prey to a coup.
He said, "we have Putin mobilizing his forces, getting ready to send them into Ukraine - some are already there to give him a much-needed significant boost to try and smash the Ukrainian army. This could be Putin's last roll of the dice."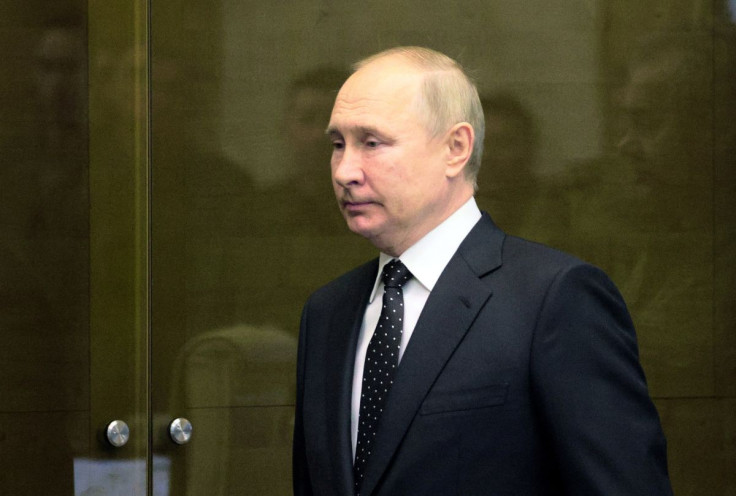 © 2023 Latin Times. All rights reserved. Do not reproduce without permission.