The downslide in North Korea-U.S. relations seems to be never-ending. North Korea has reiterated that it has no plans on holding a dialogue with the U.S. by attending the envoy due to visit Seoul while slamming South Korea for "meddling" in its affairs. The said envoy will be visiting South Korea to renew the earlier delayed nuclear talks with Pyongyang.
Kwon Jong Gun, director-general for U.S. affairs at Pyongyang's foreign ministry, has accused South Korea of misinterpreting an earlier statement that was to dismiss an "untimely rumor" about another summit between North Korean leader Kim Jong Un and Donald Trump. He clarified that North Korea has no intention to accept South Korean President Moon Jae-in's suggestion of Kim and Trump meeting again before the U.S. elections in November 2020.
"Our stand was as clear as day to be easily understood by the south using the same language as us," said Kwon, adding: "Nevertheless, such nonsensical talks that there was no change in their efforts to mediate a DPRK(Democratic People's Republic of Korea)-US summit are ceaselessly heard from the south. They seem to have a bad ear or are guided by the habit of always talking in their own favor."
"Irony is that the South, which fails to manage its own business, came out to offer a helping hand allegedly to solve the DPRK-US relations which are getting more and more complicated," he added.
"It is just the time for (South Korea) to stop meddling in others' affairs but it seems there is no cure or prescription for its bad habit," Kwon further added. "Explicitly speaking once again, we have no intention to sit face to face with the United States."
The leaders of the two nations first met in 2018 in Singapore, but the hopes of them reaching a negotiation to end Pyongyang's nuclear programmes were dashed after their second summit, in 2019 in Vietnam, where the working-level negotiations failed to reach a conclusion.
U.S. Deputy Secretary of State Stephen Biegun will be arriving in Seoul on June 7 to discuss how to revive the negotiations.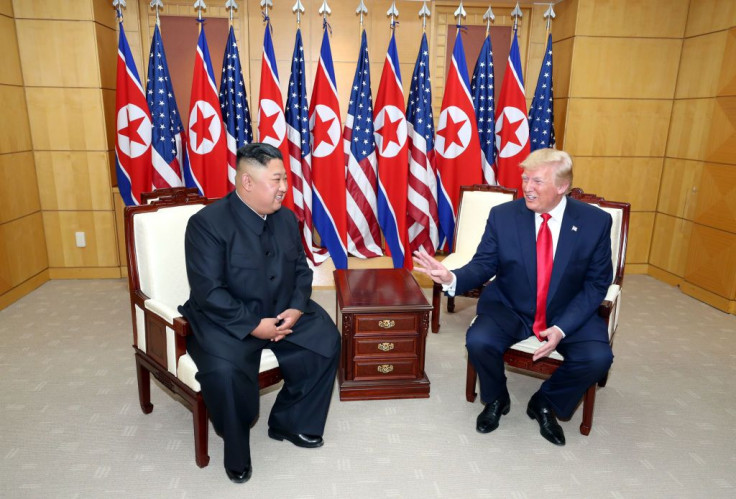 © 2023 Latin Times. All rights reserved. Do not reproduce without permission.