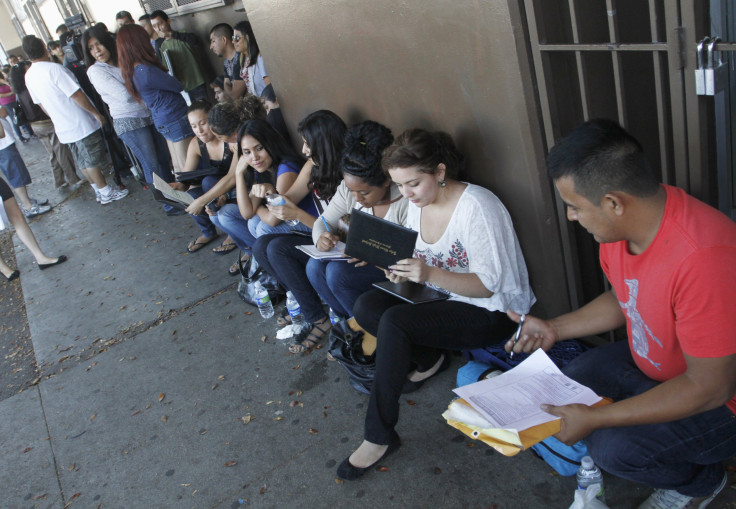 Two congressman proposed a law that would punish notarios, notaries who present themselves as lawyers. The bill would also fund groups that offer legitimate legal assistance. Much fraud exists in Latino immigrants in the U.S. due to a mere linguistic subtlety. Although they sound similar, the Spanish word "notario" and the English word "notary" signify two completely different concepts, as Victor Nieblas, President-Elect of the American Immigration Lawyers Association (AILA), explains.
"In Latin America a notary has a higher status that a lawyer, so [immigrants] arriving here to the U.S. believe that this is the same level as a lawyer," explains Nieblas, in a YouTube video in Spanish. "It's important to know the difference and not fall into this trap of landing in the hands of a notario."
Taking advantage of the notary/notario confusion is one of the various methods that crooked notarios use to trick clients. According to Nieblas, many notarios represent themselves as lawyers by saying that they work with a lawyer (who for some reason is always out of the office), or with misleading advertising. With the real confusion around specific points of Deferred Action enacted by President Barack Obama, the more notorious notarios have more opportunities to lie.
"With the implementation of President Obama's executive actions on immigration at hand, it is critical that we work to combat notario fraud," said congressman Bill Foster (D-IL). That's why the legislator has proposed a bill called Protecting Immigrants from Legal Exploitation Act. He introduced a similar bill in 2013, but it never made it to the floor for a vote.
"Our broken immigration system has invited scam artists to take advantage of immigrants who are trying to navigate our complex legal system," said Congressman Ted Deutch (D-FL), a cosponsor of the bill. "This legislation will go after fake attorneys who pose as 'notarios,' [and] charge money for fraudulent legal services."
Authors of the legislation argued that 80 percent of non-citizens have unmet legal needs, according to a 2013 report from Georgetown Law School's Community Justice Project. As part of their proposal, NGOs would receive grants to help serve clients needing basic legal help and referrals to legitimate lawyers.
As Nieblas, of AILA, explains in his video, honest notarios can only offer one service: the legal observation of a signature. That's it. He offers tips for identifying a real attorney.
Look at the lawyer's diploma, their certificate.

It doesn't matter if the office is full, or if they are affiliated with a church. They might not be a real lawyer.

Ask for a second opinion on your case, especially if you've had problems with fraud in the past.
© 2023 Latin Times. All rights reserved. Do not reproduce without permission.