Notorious Sicilian mafia boss Giovanni Brusca has just been released from prison this week. The 64-year-old mafioso, also known as "people slayer", was released on Monday from Rome's Rebibbbia prison after serving a 25-year sentence. Brusca was given a reduced sentence for his collaboration in the crackdown against the Cosa Nostra mafia group.
News of his early release has caused public outrage in Italy while the families of his victim's are crying out in anguish. Several politicians from both sides of Italy's political divide have also condemned the release.
In an interview with ANSA, Italy's former prime minister Enrico Letta said: "It is a punch in the stomach that leaves you breathless."
Brusca was arrested in 1996. During his trial in 1997, he confessed of his involvement in more than 100 murders. This included the assassination of anti-mafia judge Giovanni Falcone in 1992. He admitted to detonating the bomb that killed Falcone, his wife and three bodyguards when they were traveling along a highway in Palermo.
Falcone's sister, Maria Falcone, spoke to the media and expressed her thoughts on the release of her brother's killer. "On a human level, this is news that pains me. But the law on the reduction of sentences for the collaboration of mafiosi is a law my brother wanted, and therefore it must be respected."
Tina Montinaro, the wife of one of Falcone's bodyguards who was killed said: "The state is against us - after 29 years we still don't know the truth about the massacre and Giovanni Brusca, the man who destroyed my family, is free."
The Italian mafia boss has a long list of grisly crimes including the murder of Giuseppe Di Matteo, a 12-year-old boy who was the son of an informant. Brusca was convicted for his role in kidnapping Matteo, whom he held captive in a house for two years.
Matteo was held in filthy conditions and was brutally tortured for nearly 800 days between 1993 and 1996. This was Brusca's way to force the boy's father, Santino di Matteo, to withdraw his anti-mafia testimony. By then, the boy had turned 14. He was strangled to death and his body was dissolved in acid.
His horrific reign earned him the spot of becoming the apparent heir to the Cosa Nostra crime family but this fell through the cracks after his arrest. Brusca had been on the run for a long time when he was apprehended at a seaside villa in Sicily. At the time, he was enjoying his family's company while watching a TV film about Giovanni Falcone's life.
Brusca, also nicknamed as "The Pig" was sentenced to life imprisonment but became eligible for a fixed-term after he provided investigators with valuable information on the notorious Sicilian Mafia. He had already been granted temporary leave from prison on several occasions, and will be on parole for four years.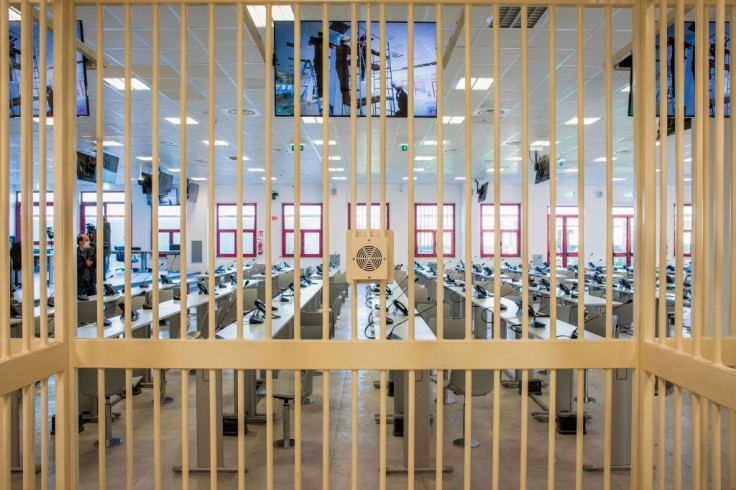 © 2023 Latin Times. All rights reserved. Do not reproduce without permission.