The nurse who killed 6 people in the fiery Los Angeles crash was speeding at 130 mph— 40 miles an hour faster than what was previously reported, it was revealed Sunday, Sep. 11.
Nicole Linton, a 37-year-old nurse from Houston, was initially thought to be driving her Mercedes at 90 mph, at the time of the crash at an intersection in the Los Angeles neighborhood of Windsor Hills on Aug. 4.
The crash claimed six lives, including that of a pregnant woman and her unborn child, and caused eight injuries.
The crash killed 23-year-old Asherey Ryan, her 11-month-old son Alonzo Quintero and her fiancé Reynold Lester. Also killed in the collision were Ryan's unborn child, as well as Nateshia Lewis, 43, and Lynette Noble, 30.
Linton's lawyers previously argued that their client had lost her consciousness in the moments before her car ran a red light and plowed into multiple vehicles.
However, during Linton's bail hearing on Friday, Sep. 9, prosecutors with the Los Angeles County District Attorney's office produced records that indicated she had floored the car for at least five seconds before deliberately speeding into the intersection.
"Further analysis reveals that her speed at impact was in fact 130 mph and that she floored the gas pedal for at least the 5 seconds leading into the crash, going from 122 mph to 130 mph," according to court documents obtained by NBC Los Angeles.
The electronic control unit (ECU) in Linton's car had registered her speed at 122 mph five seconds prior to the accident, prosecution claimed.
According to court documents, the ECU in Linton's Mercedes-Benz recorded her steering wheel at a level position and her foot pressed fully on the accelerator for at least five seconds prior to crashing into cars moving through the intersection.
The documents said Linton had "complete control over steering, maintaining the tilt of the steering wheel to keep her car traveling directly toward the crowded intersection."
At the time of the deadly crash, Linton, a traveling intensive care nurse then stationed at Kaiser Permanente Los Angeles Medical Center, was reportedly traveling at a speed of 130 mph, reports said.
"This NASCAR-worthy performance flies in the face of the notion that she was unconscious or incapacitated," the filing states.
The prosecution also pointed out that emergency room doctors who treated Linton in the immediate aftermath of the crash did not report any signs of seizure or impairment that would have cause her to lose consciousness while driving.
Linton has been charged with the murder of six people, including the unborn fetus. In addition to the murder charges, Linton was hit five counts of vehicular manslaughter. She is being held on $9 million bail.
The dispute comes as Linton's lawyers seek her release on bail and potential housing in a mental health treatment facility. The prosecution wants her to remain in custody until her trial.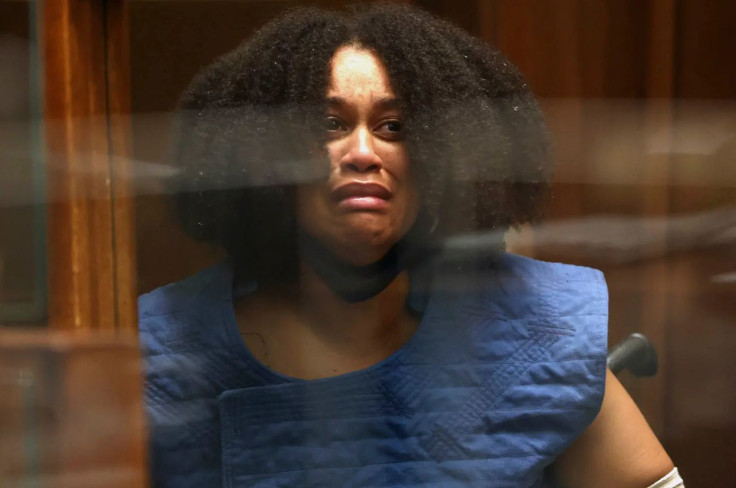 © 2023 Latin Times. All rights reserved. Do not reproduce without permission.