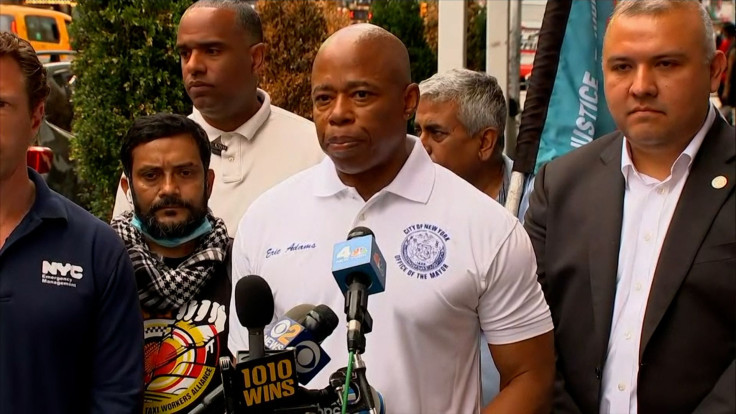 New York City Mayor Eric Adams concluded his 4-day trip to Latin America last week in Colombia, calling for asylum seekers to get the "right to work" in the United States.
Adams' trip took him through Mexico, Ecuador and Colombia. His last stop included a helicopter ride over the Darién Gap, a treacherous stretch of jungle that divides the country from Panama and that hundreds of thousands of migrants are crossing in their way to the U.S. He also visited migrant shelters and spoke to local legislators.
In his first stop, at Mexico's Puebla state, Adams reiterated his message that "there is no more room in New York." "Our hearts are endless, but our resources are not," Adams told reporters. "We don't want to put people in congregate shelters. We don't want people to think they will be employed."
On Friday, Adams traveled to Quito, the Ecuadorean capital, to meet with local and national officials, as well as to visit migrant centers.
"We want to make sure that people come to New York City know what to expect, and they have the opportunity for a safe and dignified migration, one that can lead to the American dream; as I say over and over again, not to an American nightmare," Adams said during a media briefing.
In Colombia, Adams said his goal is not to tell migrants what they should do, but to learn about their reasons to head up north and find solutions to the crisis.
At his arrival to address the media in Necocli on Saturday afternoon, Adams was met with a group of protesters. According to the New York Post, people gathered to protest against Mayor Adams at the port town.
Colombia has received 2.8 million migrants from Venezuela over the past seven years, and enabled them to apply for 10-year residency permits that also give them access to health and education services. According to ABC News, Adams said countries like Colombia need more support with programs that incorporate migrants so people don't continue migrating north.
The mayor described the visit as an eye-opener, saying he was saddened to see dozens of families with children sleeping on the beach at Necocli waiting to take boats toward the Darien jungle.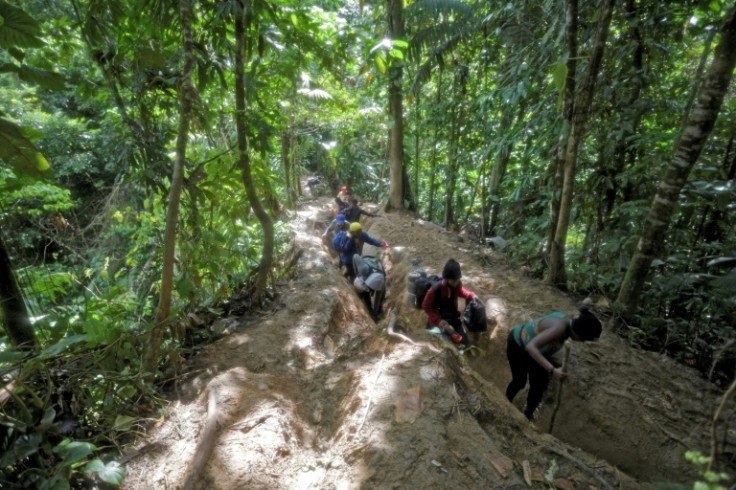 "What I don't want is what I saw on the beach area of Colombia to play out in the streets of New York City," Adams said. "We all want to help as many people as possible, we want to uphold our values as a city of immigrants. But to do that we need to stabilize the situation."
This week, Adams asked a judge to suspend decades-old right-to-shelter mandate, which requires New York to provide a place to sleep to anyone who needs one. Adams says the city is at capacity with over 117,000 arrivals over the past year, and it is not expected the situation will change soon.
Earlier in September, Adams announced that the ongoing migrant and asylum seeker crisis would cost New York City taxpayers more than $12 billion over the next three fiscal years. The mayor says the city has already spent nearly $1.5 billion in Fiscal Year (FY) 2023 to provide shelter and services to tens of thousands of asylum seekers.
Meanwhile, the Biden administration announced the United States will again start deporting migrants to Venezuela which is from where a large segment have come to New York. The administration also announced it will resume construction of the border wall in Starr County, Texas.
© 2023 Latin Times. All rights reserved. Do not reproduce without permission.