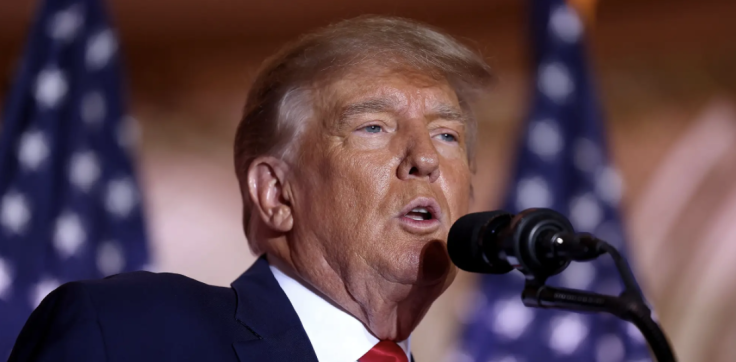 Following the indictment of former President Donald Trump, all New York City police officers have been instructed to report to work on Friday, Mar. 31, in full uniform for deployments throughout the city.
Officers have been told to be in uniform by 7 a.m. but there were no credible threats, an NYPD spokesperson told the media.
"It's just in preparation for anything that could happen," the spokesperson said.
In anticipation of a potential Trump indictment, the NYPD built barriers around the Manhattan Criminal Courthouse last week.
Trump had earlier urged his supporters to demonstrate if he was detained.
The police order was issued soon after it was reported that Trump had been charged as part of the Manhattan District Attorney's Office's years-long investigation into potential hush money payments.
According to Fox News Digital, the payments include the $130,000 made to adult film actress Stormy Daniels and the $150,000 given to former Playboy model Karen McDougal.
Fox News exposed and covered hush money payments made to McDougal and Daniels in 2018. The Federal Election Commission and the U.S. Attorney's Office in the Southern District of New York had both looked into those payments.
"This evening we contacted Mr. Trump's attorney to coordinate his surrender to the Manhattan D.A.'s Office for arraignment on a Supreme Court indictment, which remains under seal," a spokesperson for the DA's office said. "Guidance will be provided when the arraignment date is selected."
Even though Cohen named Trump in his plea agreement, federal authorities in the Southern District of New York decided not to charge him in connection with the Stormy Daniels payment in 2019.
In 2021, the Federal Electoral Commission also abandoned its inquiry into the case.
"This is not an indictment of a crime—there was no crime—instead, this news is the indictment of a failed nation," CEO of Make America Great Again Inc. super PAC Taylor Budowich said in a statement.
"President Trump is promising to peacefully end the war in Ukraine, dismantle the deep state, and save our country by putting America first. For that, the political elites and powerbrokers have weaponized the government to try and stop him. They will fail."
Daniels, whose real name is Stephanie Clifford, is 44 years old and from Baton Rouge, Louisiana.
She has been a well-known personality for more than two decades in the adult film business, appearing in and directing numerous videos.
Daniels has said she was introduced to Trump in July 2006 at a celebrity golf tournament in Lake Tahoe.
© 2023 Latin Times. All rights reserved. Do not reproduce without permission.