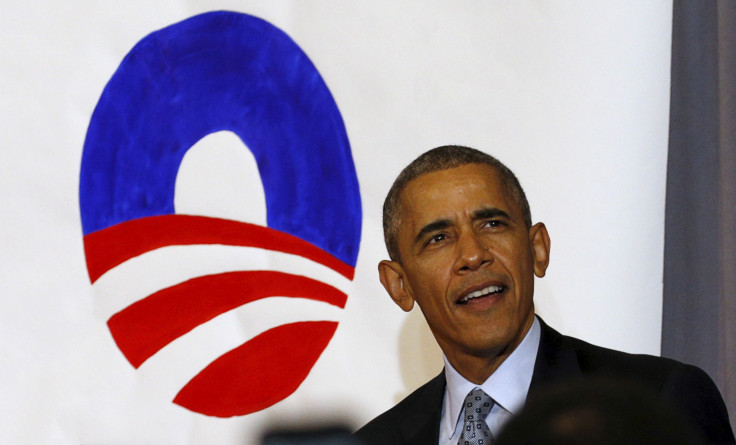 Barack Obama released his final budget proposal this week, calling for cuts in federal subsidies of state prisons for housing immigrants in the country illegally. Obama's budget would completely scrap the $200 million State Criminal Alien Assistance Program (SCAAP), which reimburses states for each immigration prisoner they hold who has committed a felony or 2 misdemeanors, according the Washington Post. SCAAP makes up just a fraction of the Department of Justice's $29 budget, and an infinitesimal wisp of the overall $4.1 trillion budget.
According to the DOJ, the cuts are due to "redundancies" in the immigration budget. President Obama says that the budget reflects the priorities of his administration, including deficit reduction, savings in areas like healthcare and immigration, and revenue increases through tax break reductions for the most wealthy taxpayers. Immigration prison funding is just a sliver of the fat trimmed from the budget, but it's a piece put on the chopping block nearly every year, and has been cut significantly since 2010.
The proposal comes during a testy 2016 presidential campaign, where candidates on both sides of the race have called for immigration overhaul. Bernie Sanders has called for the end of private prisons, including immigration jails. Late in 2015, Republican legislators proposed a bill to withhold SCAAP and other federal funding so-called "sanctuary cities" like San Francisco.
In that city, warrants are required to detain immigrants on behalf of federal authorities. Legislators hoped that withholding money would push changes in county and municipal policies. If this piece of Obama's budget gets through, all state-level prisons will lose funding, regardless of their cooperation with federal immigration authorities.
© 2023 Latin Times. All rights reserved. Do not reproduce without permission.