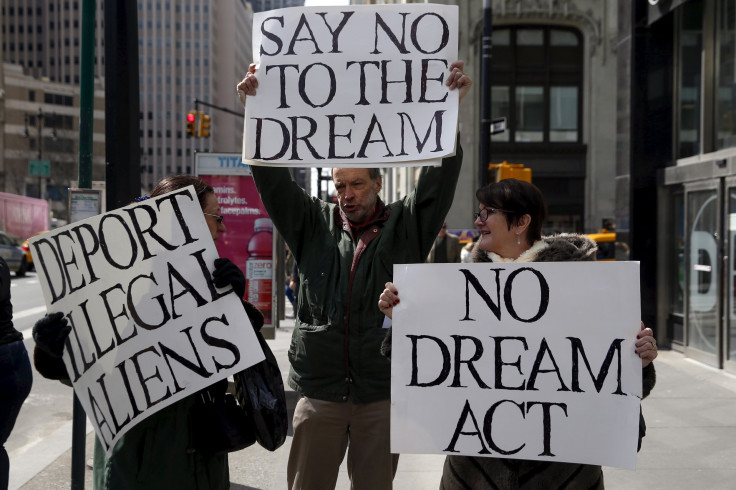 Millions of undocumented immigrants were thrown into limbo last month when a Texas District Court Judge issued an injunction halting portions of a White House program. Immigrants eligible for the DACA and DAPA policies -- collectively known as Deferred Action -- would have been eligible for work permits and temporary deportation relief. As the court case drags out, President Obama has promised not to deport those immigrants. Yet reports indicate that many have been deported, probably as a consequence of not having formal legal status.
The legal limbo could be resolved sooner than expected after the Fifth Circuit Court of Appeals agreed to expedite the Obama administration's challenge to the Texas Judge's ruling. The Fifth Circuit will hear oral arguments as soon as April 17th. No matter which way the court decides, the case is likely to go to the Supreme Court. However a ruling in favor of the Obama administration would increase the likelihood of the injunction being removed, allowing immigrants to apply for Deferred Action as the case moves on.
The Texas District Judge, Andrew Hanen of Brownsville, could still reverse his injunction, as was requested by administration officials from the Department of Justice (DOJ). That's unlikely. Hanen's initial decision called the injunction crucial for the 23 states who are plaintiffs in the case, saying "there will be no effective way of putting the toothpaste back in the tube should the plaintiffs ultimately prevail."
Worse yet for the government's case, Hanen hauled DOJ officials into his courtroom last week over concerns that they shielded over 100,000 DACA-eligible youth from his injunction. DOJ lawyers said that it was all just a misunderstanding over which programs were relevant to the lawsuit. Hanen could have offered his injunction reconsideration last week or earlier, but chose not to.
Republican governors and lawmakers overwhelming support the injunction and oppose President Obama's Deferred Action programs. They had hoped that the appeals process would drag out through the end of President Barack Obama's term, which ends in 2017. The injunction also eased tensions in the Republican-controlled congress, allowing traditionalists to convince hardliners to back down from a threat to partially shut down the Department of Homeland Security.
© 2023 Latin Times. All rights reserved. Do not reproduce without permission.