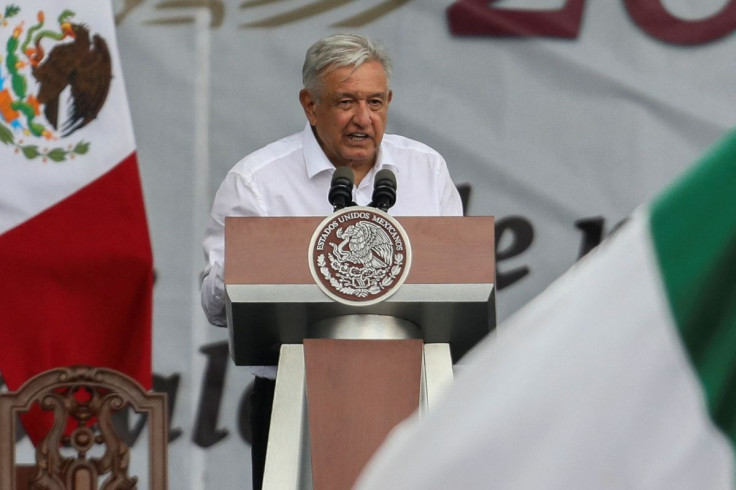 Mexico's President Andres Manuel Lopez Obrador confirmed for the first time on Thursday that his government recorded the phone call of a human rights activist.
He stresses that it was a lawful part of an investigation into a suspected gang member, reported Reuters.
For the longest time, the country has struggled to control powerful organized crime groups while also safeguarding free speech rights.
Earlier this month, a report by non-profit groups claimed that authorities in Mexico hacked the communications of activist Raymundo Ramos three years ago. It shared documents that it said showed the military had access to messages that the prominent activist had sent to journalists.
Previously, The Guardian had reported that human rights activists and journalists in Mexico were hacked using spyware made by Israel's NSO Group as recently as 2021.
But Obrador has been denying allegations that his government spies on anyone, including activists.
However, he said on Thursday that his government had access to Ramos' phone. That's because officials in Mexico were investigating a suspected criminal who he said spoke with the activist.
Obrador shared that this citizen was speaking on the phone to a "suspected drug trafficker," and since "the suspected drug trafficker was being investigated, we obtained this recording."
He noted that Mexico's National Intelligence Center was involved in the case. He shared that the entity mainly focuses on suspected criminals and can tap their phones with authorization from a judge.
He did not share more details on Ramos' case. The activist represents victims of military abuses in Tamaulipas, where criminal gangs often wage deadly turf battles.
When asked about Obrador's comments, Ramos said that the Mexican government was trying to silence him. He shared that they want to "shoot the messenger."
Later on Thursday, a statement from Obrador's office noted that some of the leaked documents cannot be verified.
According to the statement, some documents that were disseminated in the media about "alleged acts of espionage are not official, are not signed or endorsed by any competent authority."
It concluded that some are "apocryphal," or of doubtful authenticity.
It also said that the intelligence-gathering efforts by the government don't seek to interfere in the privacy of activists, politicians, and media personalities.
© 2023 Latin Times. All rights reserved. Do not reproduce without permission.