An officer who was cleaning his gun accidentally shot through his own hand and then hit and killed a bystander in Salinas, California on Friday, Oct. Oct. 21.
The victim, identified as 22-year-old Francisco Villicana, a Santa Cruz officer, was cleaning his personal gun on Friday, Oct. 21 at around 5:45 p.m. near the 1500 block of Antelope Drive when he mistakenly fired the gun. The shot went through his own hand and then hit and killed a 20-year-old bystander standing nearby named Luis Alfredo Ferro-Sanchez, KTVU FOX 2 reported.
Following the shooting, when officers responded to the scene, they found Villicana with a gunshot wound to his hand, and Ferro-Sanchez with a gunshot wound to his upper torso. Both of them were immediately rushed to a hospital for treatment. However, despite the efforts, Ferro-Sanchez succumbed to his injuries and died at the hospital.
"This tragic incident is devastating for everyone involved, and we acknowledge many people are grieving," said Santa Cruz Police Chief Bernie Escalante.
Officers did not reveal whether the two men knew each other prior to the shooting. The officers said that the incident appears to be an accident and that the case would be investigated by the Monterey County District Attorney, the Charlotte Observer reported.
Villicana, who has been with the Santa Cruz Police Department since Feb. 2022, was the one who reported the incident to the police. Following the shooting, he was placed on leave while the case is being reviewed.
"Words cannot express the sorrow we feel for the family and friends of Mr. Ferro-Sanchez," said Chief Escalante. "We will support them in whatever way we can."
Ferro-Sanchez enjoyed " singing, playing soccer and boxing" and dreamed of becoming a police officer, according to an obituary with Ave Maria Memorial Chapel.
The victim is survived by his parents and two siblings.
In a similar but unrelated incident, a police officer reportedly shot a Somali man to death after he threw rocks at their patrol car in Phoenix on Saturday, Sept. 24, as previously reported.
Two patrol units driven by unidentified officers were traveling through the intersection at 19th Avenue and Tuckey Lane in Phoenix at around 6:45 p.m. on Saturday, Sept. 24 when unknown objects were thrown at their vehicles. When an officer got out to look around, he discovered a man, later identified as Ali Osman, 34, a Somali man, throwing rocks toward their patrol car.
When the officer asked him to stop throwing the rocks, Osman, who had a history of mental health problems, allegedly refused and reportedly moved to grab another rock. Seeing this, the officer pulled out his gun and shot at him. Osman, who suffered grievous injuries in the shooting, was taken to a hospital where he later succumbed to his injuries and died.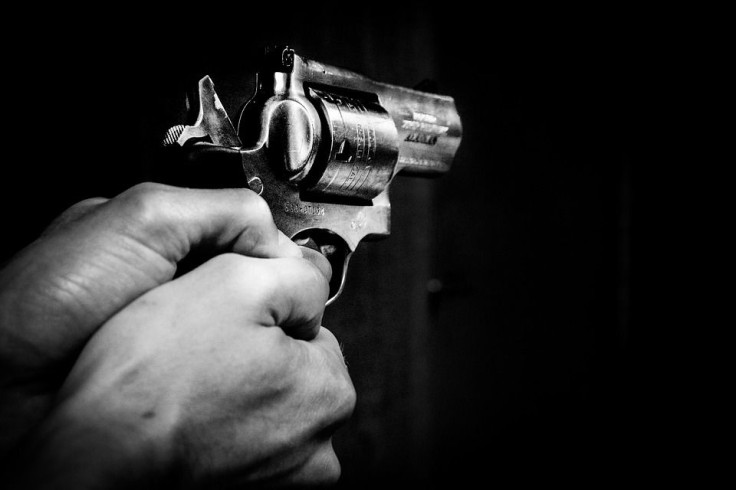 © 2023 Latin Times. All rights reserved. Do not reproduce without permission.