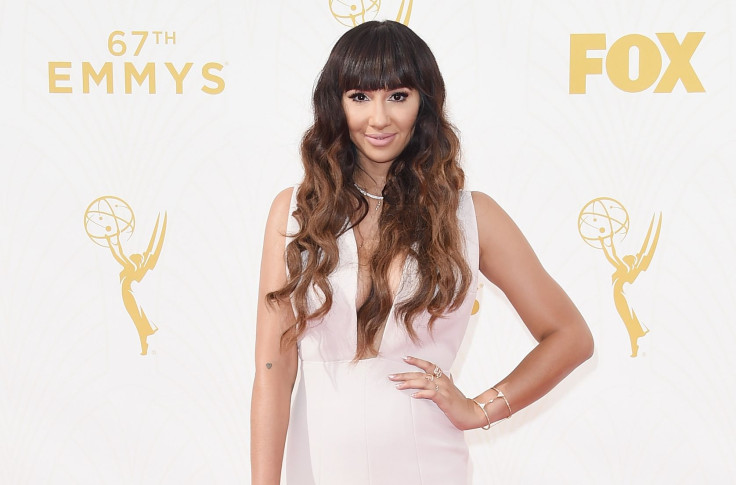 Actress and singer Jackie Cruz, who plays plays '"La Flaca" on Netflix's show "Orange is The New Black" talked to MSNBC about growing up in Queens and Dominican Republic and how she ended up homeless during her teenager years.
Cruz recalls that she didn't really have anyone to look up to when she was little, because she couldn't relate to anyone she saw on TV. "I was raised in the Dominican Republican and I didn't really see a lot of us on TV and—the one person that really sticks out is obviously Selena," said the actress. "She was somebody that I was like 'wow' when I was a kid. She's a singer and she's in America and actually making it happen." The actress says it was really important to her to see someone like Selena, "I never saw anyone like me on TV."
Jackie also remembered how it all started when she saw Whitney Houston in "The Bodyguard" dubbed in Spanish. She says that's when she knew she wanted to be an actress and a singer when she grew up. "My mom was like okay if that's what you really wanted to do, so she started putting me in lessons. I played the saxophone; I took singing lessons, acting classes at six. And at fifteen she moved me to Hollywood to become an actress. So after that I went to music academy at Hamilton music academy."
Even though Cruz thought she would never be on TV because she "wasn't pretty enough," she soon learned beauty really does come from inside. "Because I had brain surgery I was crossed eyed, I couldn't smile. If you see the picture it's ridiculous," the actress explained. "All I would see in Hollywood are like beautiful people and I'm like there's no way that I could make it but let me tell you something, beauty is something that comes from within and I learned that the hard way."
Another great piece of advice Cruz had to share was that great talent and personalities can get you far. "With your personality, with your talent you can do anything that you want."
Watch the full interview below:
Last year, Cruz was named a top millennial role model by Levo, the leading professional network for millennials, with its inaugural Levo 100: a list that recognizes 100 standout millennials across all types of industries and categories who exemplify the new meaning of modern day role models, debunk traditional millennial stereotypes, and are building a life and career they are passionate about.
© 2023 Latin Times. All rights reserved. Do not reproduce without permission.