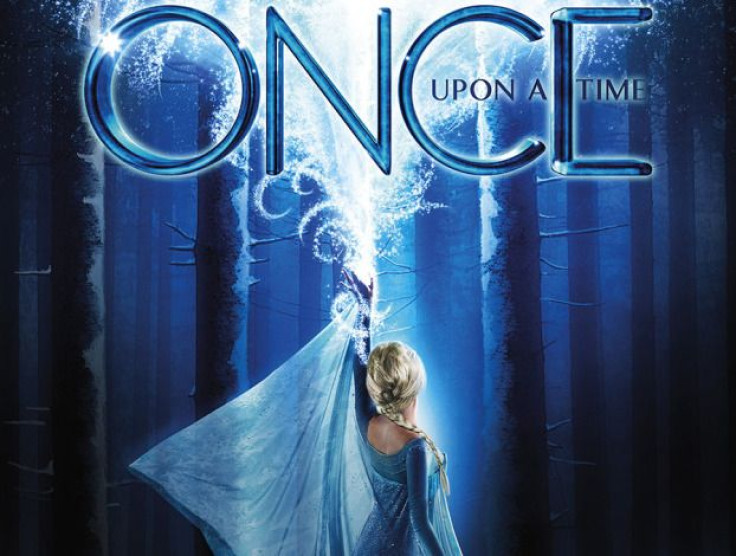 The first seven minutes of "Once Upon a Time" season four has been released online. The first seven minutes introduces us to the "Frozen" characters Anna (Elizabeth Lail) and Elsa (Georgina Haig) but also we get a glimpse at their parents. You can watch the seven-minute video below or on ABC's website. To access the video on watch.abc you must choose your cable subscriber and login or you can check it out below!
The episode opens in the past with a shipwreck which we learn is the one that killed Elsa and Anna's parents. The sisters mother enters the cabin of the ship and begins writing a note, as her husband comes in and asks what she's doing. Their mother tells him she is writing a note for the girls so they will know the truth!
"I have to finish this!" she says. "They have to know. We might not make it home… but this could." The pair drop the bottled letter over the side of the ship, their mother saying, "Anna and Elsa must know the truth. It's the only thing that could save them." We then see the two sisters standing hand-in-hand over their parents graves and Elsa tells Anna she has a surprise for her wedding.
We also see some of the present day situation especially regarding Regina and Emma. We see the Evil Queen leaving the diner after having just been called a murderer by Robin Hood's wife. Emma comes out to apologize but it quickly turns sour as Regina tells the savior that her efforts to make things right always ends up making Regina's life worse. Robin then comes out to try and make it right between the two women but Marian is not having any part of it.
Furthermore we get to see Elsa's powers in action. The snow queen finds herself in Storybrooke walking the streets late at night when a van driven by Sleepy almost crashes into her before it freezes it in place!
"OUAT" season four episode one, "A Tale of Two Sisters," will premire this Sunday at 8/7c on ABC.
© 2023 Latin Times. All rights reserved. Do not reproduce without permission.