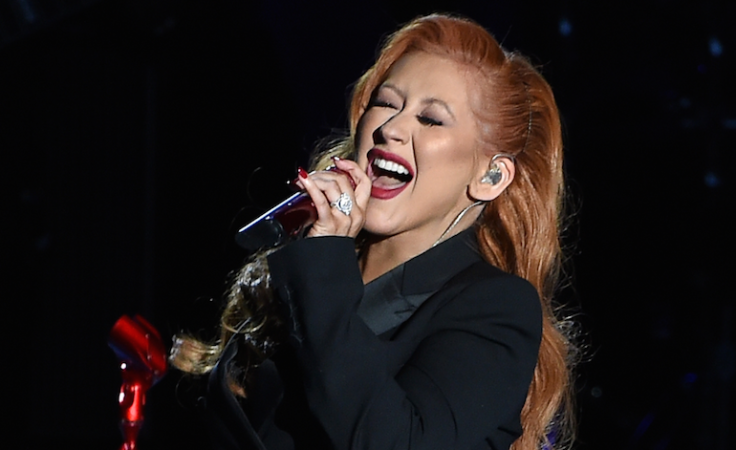 Christina Aguilera joins the list of celebrities who want to spread the love after the horrible happenings in Orlando last weekend.
"The horrific tragedy that occurred in Orlando continues to weigh heavily on my mind," the 35-year-old singer wrote on her website. "I am sending so much love and so many prayers to the victims and their families."
She continued, "Like so many, I want to help be a part of the change this world needs to make it a beautiful inclusive place where humanity can love each other freely and passionately."
Keeping her word, Xtina announced the release of a new song called "Change," and revealed she will be donating part of the proceeds to all the families affected by this tragedy.
The song, which was co-written by Aguilera, Fancy Hagood and Flo Reutter, demands an end to discriminatory violence.
According to People magazine, all earnings on U.S. iTunes downloads for the next three months will be donated to the National Compassion Fund. The label and publisher will also be donating proceeds.
On Friday, Broadway star Lin-Manuel Miranda launched a t-shirt line to support the LGBT community and Orlando victims.
"This is Lin-Manuel Miranda's officially-licensed merchandise site. He says hello and thanks you for all the well wishes from the Tony Awards," read the official statement. "There will be many amazing artist-provided designs up super soon."
On June 12, a gunman, identified as Omar Mateen, walked into a gay nightclub in Orlando, Fla., to purposely end the lives of innocent members of the community. There were 49 lives were lost in what is considered the worst massacre in the history of the United States.
If you would like to help the Orlando victims and their families, you can also do it by visiting the gofunfme.com website.
Listen to Aguilera's song in the video below. The track is available on iTunes.
© 2023 Latin Times. All rights reserved. Do not reproduce without permission.