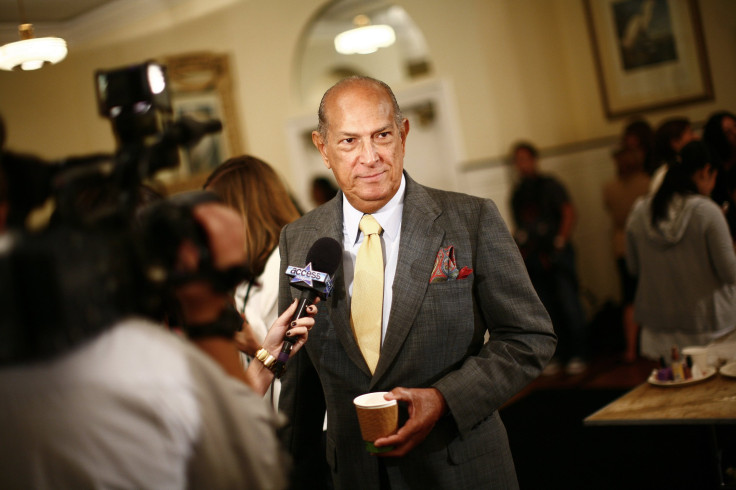 Goodbye to the classiest and most elegant gentleman in fashion. Oscar de la Renta, famous Dominican-born designer, has died at age 82. He passed away on Monday at 7:40 p.m. He is survived by his wife, Annette Engelhard and his son, Moisés Oscar de la Renta. The news of de la Renta's passing comes after he appointed Peter Copping as the Creative Director of the brand just a week ago. De la Renta had been battling cancer for a while. However, the official cause of death has not been released. Rosanna Rivera, Editor-In-Chief of Ritmo Social, the most prestigious magazine in the Dominican Republic, and close friends with the designer, confirmed the news on social media but was not available for comment.
Another source close to the family who asked to remain unnamed for privacy reasons, revealed to Latin Times exclusively that the reason why de la Renta passed his torch to Copping last week was because he already knew he only had a few days left. This source also said he died of pancreatic cancer, a disease he had been battling for the past eight years, in his home in Connecticut. The insider added that the family is contemplating cremation, although it's not yet settled. As for the brand, Alex Bolen, Oscar de la Renta's step son-in-law, will continue to be the CEO, while Copping continues as the creative director.
According to a statement handwritten by his stepdaughter, Eliza Reed Bolen and her husband Alex Bolen, de la Renta died surrounded by family and friends and "more than a few dogs." "While our hearts are broken by the idea of life without Oscar, he is still very much with us. Oscar's hard work, his intelligence and his love of life are at the heart of our company," the statement said. "All that we have done, and all that we will do, is informed by his values and his spirit. Through Oscar's example we know the way forward. We will make Oscar very proud of us by continuing in an even stronger way the work that Oscar loved so much."
© 2023 Latin Times. All rights reserved. Do not reproduce without permission.