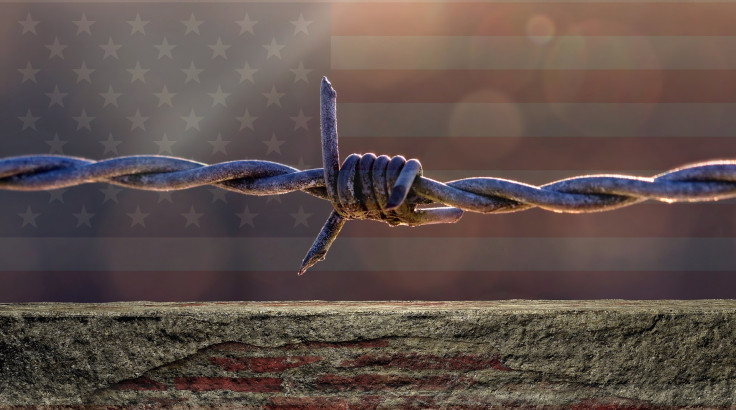 Eight-year-old Anadith Tanay Reyes Álvarez, who was born in Panama to Honduran parents, came to the U.S. with her parents and two siblings earlier this month.
She died Wednesday after suffering a "medical emergency" while she and her family were in custody in Harlingen, Texas, Customs and Border Protection said in a statement. The parents said in an emotional interview that they want 'justice' for their daughter after they alleged border patrol did not take the situation seriously until it was too late.
Mabel Álvarez and Rossel Reyes, the girl's mother and father, said they gave authorities documents about the girl's medical condition while they were in immigration custody. "I begged them to call an ambulance," Álvarez said, adding that authorities told her the girl's condition wasn't serious enough to warrant calling an ambulance.
US Customs and Border Protection has stated the Office of Professional Responsibility is going to conduct an investigation, as standard are when a death occurs.
The little girl had congenital heart disease and sickle cell anemia, her family said.
"They could have done something for my daughter if they had called the ambulance sooner," Mabel Álvarez, Anadith's mother, told Noticias Telemundo from a shelter for migrants in McAllen, Texas, on Friday. "My daughter would still be alive."
A 17-year old unaccompanied migrant also dies at a facility run by the Department of Health and Human Services' Office of Refugee Resettlement in Florida. The Honduran government identified him as Ángel Eduardo Maradiaga Espinoza and called for a full investigation and a criminal investigation if any wrongdoing is found.
Title 42 public health Order lifted at 11:59 p.m. ET on May 11. The termination of an emergency immigration restriction known as Title 42 marks a major policy shift in how the U.S. processes migrants who reach the southern border, including those hoping to ask for asylum.
© 2023 Latin Times. All rights reserved. Do not reproduce without permission.