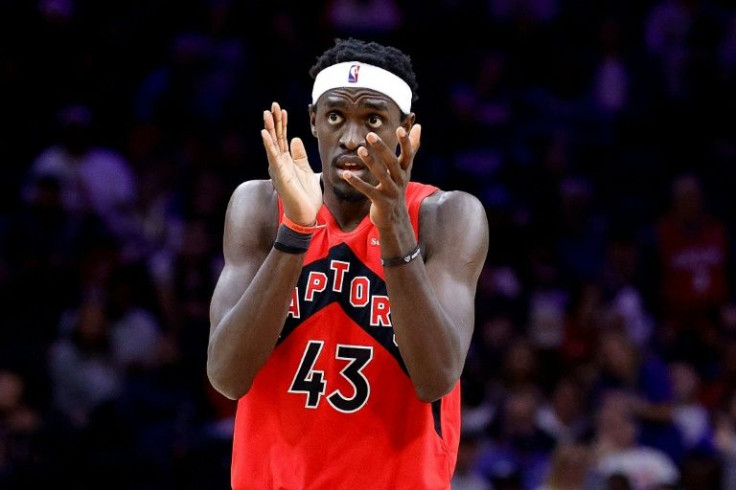 Wednesday night was action-packed with 11 games on the slate. There were some tremendous performances all over the NBA.
Here were the top performances in the NBA last night:
Pascal Siakam, Toronto Raptors (52 Pts, 9 Reb, 7 Ast, 1 Stl)
Pascal Siakam had a monster night at Madison Square Garden. He was unguardable and his mix of euro steps and pull-up jumpers led him to a 52-point night. He joins a long list of opposing players who have had big nights at the Garden.
Giannis Antetokounmpo, Milwaukee Bucks (45 Pts, 14 Reb, 4 Ast, 1 Stl, 2 Blk)
Giannis Antetokounmpo has been on an absolute tear of late. His big game wasn't enough to beat the Cavaliers but it was still a great showing. His MVP case is only getting stronger.
Domantas Sabonis, Sacramento Kings (13 Pts, 21 Reb, 12 Ast, 1 Stl)
Domantas Sabonis has put up some of the most unique stat lines you'll ever see this season. His triple-doubles are video-game-like, posting monster numbers while being the engine behind the Sacramento Kings offense.
Jayson Tatum, Boston Celtics (41 Pts, 5 Reb, 4 Ast, 2 Stl, 1 Blk)
Jayson Tatum is also putting up a compelling MVP case. His 41-point game against the Pacers wasn't enough though, as they fell short 117-112.
LeBron James, Los Angeles Lakers (31, Pts, 6 Reb, 11 Ast, 2 Blk)
LeBron James had a big game against the Sacramento Kings. His play in his 20th season is unparalleled, and even though the Lakers lost, his performance is a reminder that he's a freak of nature.
Honorable Mentions:
Donovan Mitchell, Cleveland Cavaliers (36 Pts, 4 Reb, 6 Ast, 2 Stl)
Trae Young, Atlanta Hawks (34 Pts, 6 Reb, 6 Ast, 1 Stl)
Tyrese Haliburton, Indiana Pacers (33 Pts, 3 Reb. 8 Ast, 1 Stl)
Julius Randle, New York Knicks (30 Pts, 13 Reb, 4 Ast)
Luka Doncic, Dallas Mavericks (25 Pts, 9 Reb ,10 Ast, 3 Stl)
LaMelo Ball, Charlotte Hornets (25 Pts, 11 Reb, 12 Ast, 2 Stl)
© 2023 Latin Times. All rights reserved. Do not reproduce without permission.