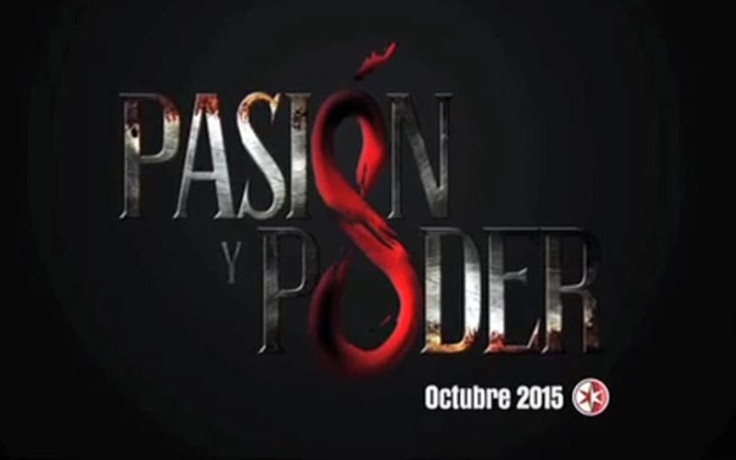 Univision will be premiering a new telenovela this fall that has an all-star cast called "Pasión y Poder." This new melodrama is produced by José Alberto Castro who has given us hits like "Rubí," "Teresa," "La Que No Podía Amar," "Corona De Lágrimas" and most recently "La Malquerida." Castro's new project stars Jorge Salinas, Susana González, Marlene Favela and Fernando Colunga as a villain. Yes, you read that right, he will be the man behind all the drama in this new production. "Pasión y Poder" is slated to air following the finale of "Lo Imperdonable" in México and it is expected that Univision will follow suit. The first teaser is already airing south of the border and you can watch it down below. Tell us what you think!
Playing one of Colunga's son is "El Gordo y La Flaca's" Danilo Carrera who will make his debut in Mexican melodramas with this production. Casting for this telenovela involved a boat load of actors looking to star in Televisa's new primetime soap. Colunga will be the lead character, but he will be the villain and manipulator, sort of like how Catalina Creel just took over "Cuna De Lobos." Some of the lead actresses that participated in the casting process were: Marjorie De Sousa ("Hasta El Fin Del Mundo"), Mayrín Villanueva ("Mi Corazón Es Tuyo"), Scarlet Ortiz ("Secreto De Amor"), Susana Gonzalez ("Amores Verdaderos"), Marlene Favela ("Gata Salvaje"), Paty Manterola ("Apuesta Por Un Amor") and many more.
Other actores that have been seen casting for other roles include Livia Brito ("Muchacha Italiana Viene A Casarse"), Michelle Renaud ("La Sombra Del Pasado"), Altair Jarabo ("Que Te Perdone Dios"), Andres Palacios ("Amor En Custodia"), Cynthia Klitbo ("El Privilegio De Amar"), Sabine Moussier ("Abismo De Pasión") and Nora Salinas ("Amores Con Trampa"). This "Pasión y Poder" remake would air following the "Lo Imperdonable" finale in México and should follow a similar scheduling pattern in the U.S. on Univision.
© 2023 Latin Times. All rights reserved. Do not reproduce without permission.