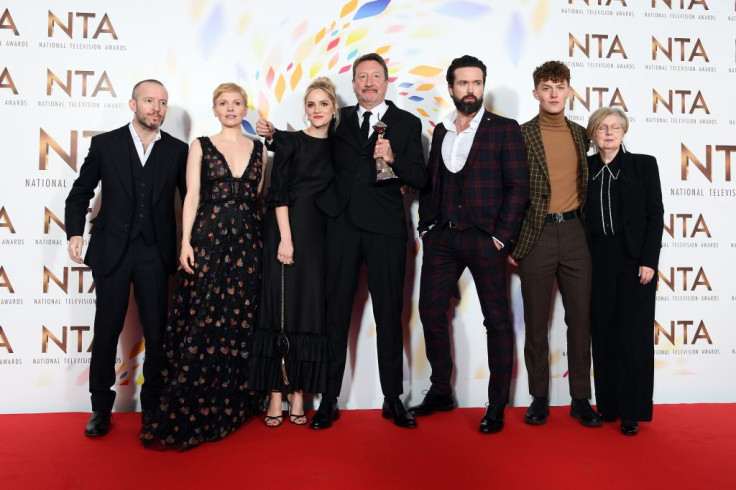 Fans can watch actor Cillian Murphy as Thomas Shelby one last time as "Peaky Blinders" is concluding after its sixth season.
The trailer of the final season of the popular BBC drama dropped last week, and it opens with Thomas firing a gun.
After a montage of scenes, the character says, "We have a very powerful enemy." Then the focus is on actor Stephen Graham, who is sitting at a table. Thomas then says, "This will be the end of it."
The shooting of the season had been postponed due to coronavirus, reported Daily Star. Graham had earlier confirmed its delay when he said that he was supposed to be starting "Peaky Blinders," but "that has been put on hold indefinitely". It is not known who Graham will play or whether Thomas' statement had anything to do with his character.
Going by the trailer, the series will also feature regular cast members like Sophie Rundle as Ada Shelby, Paul Anderson as Arthur Shelby and Finn Cole as Michael Gray. Tom Hardy's character Alfie will also be returning to the show after viewers thought that he had been killed in season four.
Ada says in the trailer, "Take a good look Tommy because one of us isn't going to be here for long." In the dramatic trailer, Thomas is also seen running out of his house along with his family.
Aunt Polly is clearly missing from the trailer after the death of actress Helen McCrory, who played the character. Following her death last year, Murphy said that McCrory was "the heart of that show" and that "it was hard to make it without her."
According to Deadline, the air date has not been officially announced till now, but it has been teased for early 2022.
Creator and writer Steven Knight previously said of the new season that the show was "back and with a bang." He added that after the enforced production delay due to the pandemic, they "find the family in extreme jeopardy and the stakes have never been higher." He shared that the team believes this will be the "best series of all and are sure that our amazing fans will love it."
He also promised that after the end of the TV series, the "story will continue in another form." Last year, the Oscar and BAFTA-nominated writer shared with Variety how the "Peaky Blinders" movie was progressing. He said that they were in development, and it's a "fully formed idea and it has a beginning, middle and end."
© 2023 Latin Times. All rights reserved. Do not reproduce without permission.