A mother in Liverpool was sent a video of a pedophile having sex with her daughter. The suspect had groomed the girl on Snapchat.
Matthew Lawton of Widnes, England, tricked two teenage girls to have sex with him by luring them with offers of cigarettes, alcohol, and cannabis.
Lawton who was 29-year-old at the time of the alleged incident, lied to the girls, aged 14 and 13, that he was 19 to trick them into meeting for consensual sex.
According to UK law, even though, it is illegal to engage in sexual activity with anyone under 16, consensual sex with a child of the age 13 and above is not considered rape.
Lawton filmed him having sex with the 14-year-old girl aka Girl A. The suspect also pestered both victims to send him their nude pictures.
When Girl A stopped seeing him, the "monster" used the sex video to blackmail her into further abuse. There was an instance where the suspect raped the girl after he held a knife to her throat.
"He's a monster, that's what I call him. He's a monster, what else is he? He controlled me and he made me go against my parents," Girl A said.
He later posted the video on a Snapchat account called "slags." The video was circulated and forwarded to the girl's mother.
Police were informed after the child's school authorities became aware of the circulating video.
Lawton was identified as the suspect after the tattoos on his arms matched with that of the man seen in the video.
During his arrest in November 2019, officers found several devices that contained text messages, pictures, and videos that the suspect had sent and received from the victims.
Lawton claimed that he didn't know that the girls were minors as he thought they were 16. Following a trial at Liverpool Crown Court, he was found guilty of 19 sexual offenses.
Judge Denis Watson, of the Queen's Counsel, said Lawton "corrupted" the girls after he "lied" about his age and "engineered" the abuse.
"You're 30 and you had a girlfriend. What you also had, and still have, I find, is a serious sexual interest in young girls," he said.
"You were regularly in contact with young teenagers on social media including Snapchat and you knew very well that these young teenagers enjoyed attention from you, an older male, even though you didn't give your true age."
"You would typically offer alcohol, or cigarettes, or cannabis, or a combination of them, and that proved sufficient for them to be prepared to meet you and engage in sexual activity, which they wished to keep secret from their parents and their friends," the judge said.
The offenses against Girl B didn't involve rape but involved grooming and soliciting sexual images, Judge Watson said.
Lawton was convicted of four counts of rape, nine charges of sexual activity with a child, two of meeting a child after grooming, two counts of sexual communications with a child, inciting a child to engage in sexual activity, and taking indecent images.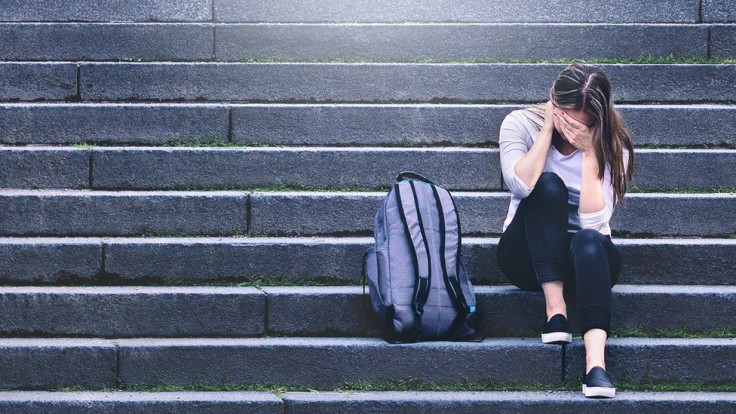 © 2023 Latin Times. All rights reserved. Do not reproduce without permission.