The family of Brazilian soccer legend Pelé on Wednesday said he is undergoing "elevated care," with the hospital confirming that it is due to "kidney and cardiac dysfunctions" as the health of the soccer star deteriorates further.
The Albert Einstein hospital in Sao Paolo said that Pelé's current health condition has progressively worsened as his cancer has advanced significantly since he has gone to the hospital, with doctors saying that they are watching and treating him for "kidney and cardiac dysfunctions" in his body, according to the Associated Press.
Pelé was previously rushed to the hospital earlier this month for a respiratory infection that was related to COVID-19, though he had also been undergoing cancer treatment and chemotherapy since September 2021 when a colon tumor was first discovered inside him.
Rumors have also apparently circulated where Pelé is reportedly not responding well to cancer treatment and had been put on palliative care, but his family has denied this, and no official report confirms this alleged narrative.
The star's current condition has apparently forced his family to change their plans for Christmas, as his daughter Kely Nascimento wrote on Instagram that her father will be staying in the hospital for the holidays in order to remain under observation with the doctor of the facility, GOAL reported.
"We decided with the doctors that, for various reasons, it would be better for us to stay here with all the care that this new family at Einstein gives us!!" she said, before adding that they would "turn this room into a Sambódromo (just kidding), we will even make caipirinhas (not kidding!!)."
When news of the soccer legend's health came out nearly a month ago, many soccer teams and fans around the world paid tribute to the star, including multiple tributes at the 2022 Qatar World Cup which Argentina had won, but not before Brazilian player Neymar was able to tie Pelé's goal record during the games.
His 77 cumulative goals on the World Cup stage allowed Brazil to win the trophy three times in 1958, 1962, and 1970, out of the five overall times that the country has won the tournament.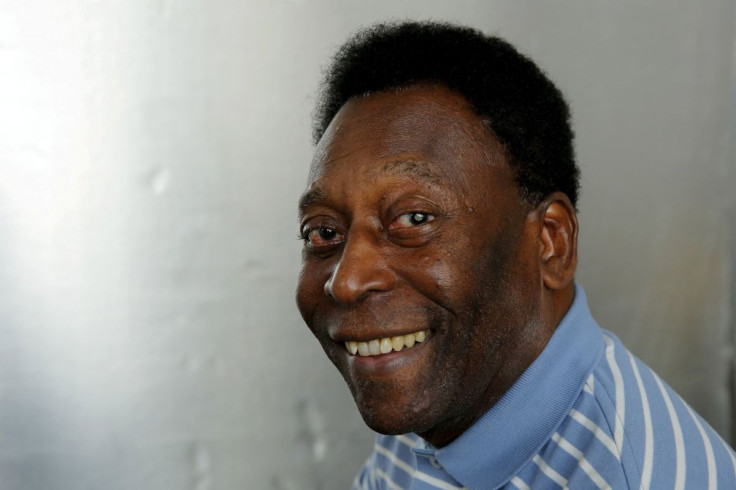 © 2023 Latin Times. All rights reserved. Do not reproduce without permission.