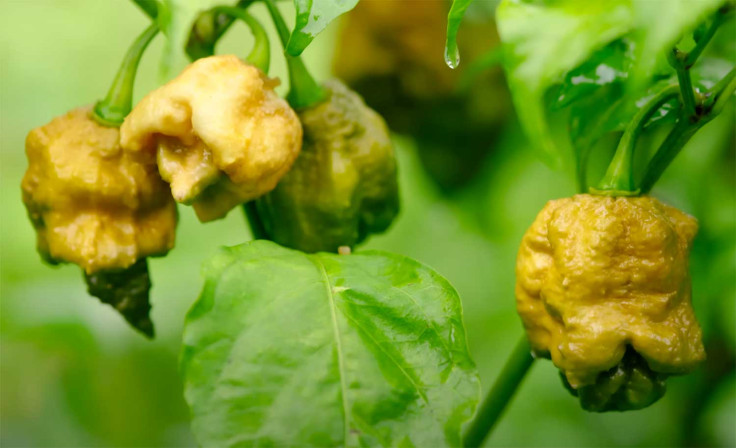 Pepper X is the official world's spiciest chili pepper. Grown by Ed Currie, the new king of heat rates at an average of almost 2.7 million Scoville Heat Units.
"There's an intense burn that happens immediately, then your head kind of feels like ,'Oh no, what's going on?,' then your body just starts reacting. You get it in you arms, you get it in your chest. It has no real throat burn like the reaper, but that comes on later when you're in pain," said Currie, founder of the Puckerbutt Pepper Company when describing the effect of his new creation.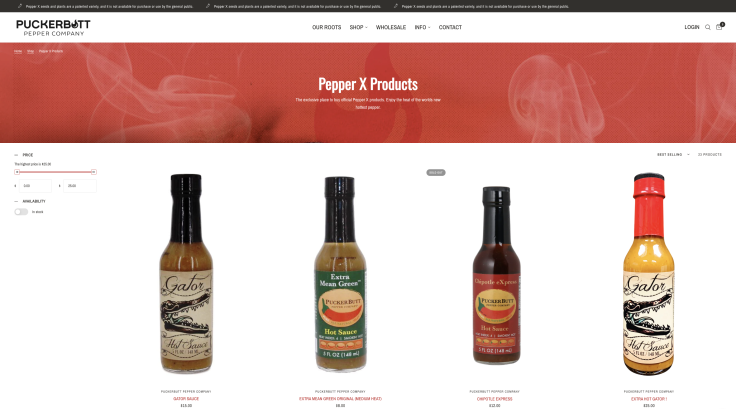 To have dimension of the heat packed by the pepper X, a Jalapeño has a SHU of around 3,000 to 8,000.
Currie had also created the Carolina Reaper, which held the throne of the hottest pepper until now with about 2.2 million Scoville Heat Units. The first time Pepper X was unveiled was six years ago on "First we Feast," on YouTube, but it was only confirmed now.
To celebrate the new officiation of Pepper X at the top of the heat chain, the YouTube show "Hot Ones" from First we Feast published a video showing off its effect.
"When we bred this pepper out, the first thing we looked for is something to raise that heat level to what we thought was gonna be the maximum, and the second thing was the flavor," Currie said in the Hot episode.
Hot Ones host Sean Evens pointed out that Pepper X was brought to the studio in a briefcase under strict supervision. Currie said this is to protect Pepper X because people have been trying to steal it for the last ten years.
As for the name of the pepper, Puckerbutt Pepper Company Heatonist Noah Chaimberg explained this was accidental. He said that when the lawyers were patenting it, they took too long that they put the placeholder name Pepper X on labels and continued from there. Further on in the episode, Guinness World Record Adjudicator Andy Glass came to Currie and personally delivered the official plaque which named Pepper X as the world's hottest chili pepper.
"We have independently verified the scoville heat units of pepper X. I am pleased to report that we have confirmed an average rate of two million, six hundred and ninety three thousand scoville heat units. It's a new Guinness World Records Book title for the hottest pepper," Glass said.
© 2023 Latin Times. All rights reserved. Do not reproduce without permission.