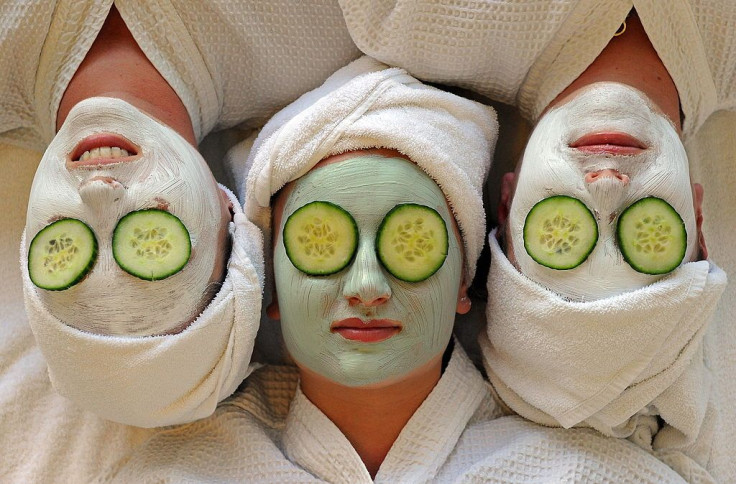 After a long day of hard work, you just want to head home, enjoy a nice dinner, spend quality time with your family and then get ready for your beauty sleep. Sometimes our routine can be a little bit longer than we might want, and by the end of it you can find yourself sleepless and sitting on your couch – again.
But don't worry! We've got your back! Find below a list of seven products that will help you maximize your prep time and minimize stress.
The Dew Puff konjac sponge is the best way to wash and exfoliate your skin at night. This one simple skincare tool keeps your skin healthy, fresh and blemish-free! It removes that dull, flaky skin and brings new skin cells to the surface, restoring your skin's natural PH balance. Simply get it wet, and use the Dew Puff on your face or body as you would a washcloth. Once wet, the Dew Puff gets super soft, and is so gentle - you can even use it to wash a baby's skin! Incorporate this into your evening bathing routine to remove the day's oils, dirt, and grime. Click here to watch this short video clip.
That old, fraying toothbrush you're using could be setting you back on your quest for a healthy smile. Protect those pearly whites with the Mouth Watchers Antimicrobial Toothbrush! The revolutionary dual action Flossing Bristles are micro-thin at the tip to properly reach and brush away food and plaque in areas normally missed by other toothbrushes. Unique Antimicrobial Bristles are embedded with silver technology to eliminate 99.9% of bacteria build-up up to 6 hours after brushing! Keep those germs away and experience the rewarding feeling of having your mouth professionally cleaned with this technologically advanced tool for your teeth!
The Aminocare Ageless Night cream is specifically formulated to treat dehydrated, rough and sun damaged skin. It smoothes the appearance of fine lines. skin imperfections and helps to restore proper moisture balance. It is light enough to use on problematic skin to purify pores while balancing oil. Simply apply to clean skin once a day in the evening.
1 Voice Sleep Headphones Eye Mask:
Created to help you get a comfortable night's sleep so you can wake up feeling rejuvenated and rested, this #RestYourEyesMask is made from memory foam and finished with a soft velvet to block out any light. Lull yourself to la la land with 1 Voice's built-in headphones that tune out any unwanted outside noise so you can snooze away.
Features:
Compatible with any phone or MP3 player
Does not need battery
Machine washable- easy clean!
Adjustable Velcro clasp
The SoCal Curls Hair Curling Tie is simple to use! You just heat the tie for 30 seconds in the microwave, tie over your hair, wrap and wear. You can achieve curls in as little as 30 minutes, or sleep in it to make your mornings a breeze! The best part? No damage to your hair! From beachy waves, to springing spirals, you can get lots of looks with the SoCal Curls Hair Curling Tie! Simply wrap larger sections of hair for the beachy waves, and smaller sections for tighter curls. Do you have long and thick hair? No problem, you can use two hair ties to get your curl on!
Running out of your go-to foundation but don't have time to run to the beauty store to replenish? BEAUTILITY is the quick and easy solution to making the most out of your favorite beauty products. When you get toward the bottom of our beauty products, you will do almost anything to get it all out – shaking, setting it upside down, or cutting open tubes. BEAUTILITY's recoup BEAUTISCOOP is the answer to getting every last drop out of any of your beauty products. This "beauty spatula" won't let any products go to waste and will save you money!
Adapting to weather changes is a core part of day-to-day life. As we prep to put our swimsuits on to soak in the golden haze of summer, we also must adjust our hair care techniques to beat the heat. With the Mixed Chicks Co-Wash, keep summer living easy with this all in one product for cleaning, detangling and hydrating!
Features:
Hydrates, removes impurities, detangles
Creamy, no lather cleanser
Revitalizing shampoo alternative
Uses jojoba and castor oils to restore strength and flexibility
© 2023 Latin Times. All rights reserved. Do not reproduce without permission.