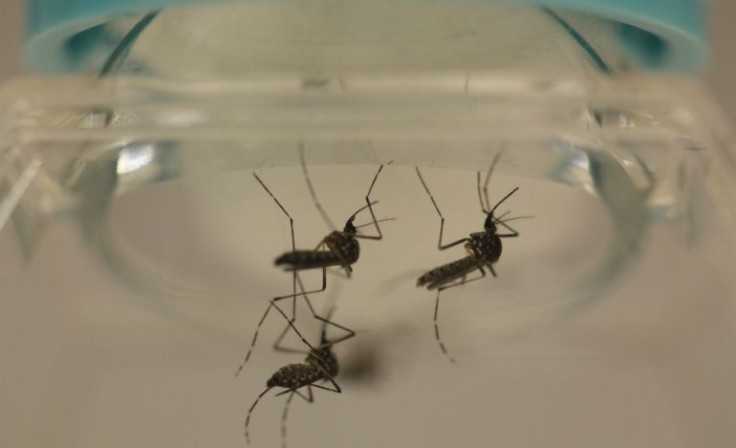 Emergency has been declared in Peru following the death of more than 200 people due to dengue.
To deal with a deluge of dengue cases in Peru, authorities in the worst-hit region have constructed emergency field wards in tents on sports pitches, reported The Telegraph.
As Peru battles its worst-ever outbreak of the disease, hospitals are overwhelmed and struggling to treat patients.
Approximately 130,000 people, including 37,000 children, have been affected so far this year. The figure surpasses the previous record that was set in 2017. At the time, close to 70,000 cases were confirmed.
Piura has been the worst hit by dengue, and authorities have been forced to construct emergency field wards in tents on sports pitches. This brings back grim memories of Peru's Covid crisis.
The hospitals in the country are underfunded, leaving health workers with fewer resources to respond. The government spends less on its public health system than any of the other major economies in Latin America.
Experts said that despite Peru's devastating experience during the Covid pandemic, the government has not rectified this.
Dr Julio Barrena Dioses, secretary of the board of directors at the Medical College of Piura, said that if the temporary hospital beds had been left and part of the medical staff hired for the Covid-19 emergency had been kept, "now the situation would not be so serious."
According to Reuters, health officials said that hospitals in northern Peru are "paralyzed." Medical personnel from across Peru are flocking to treat those infected with the viral disease that is transmitted to humans by the bite of a mosquito that is infected.
In an effort to stop the infection from spreading, health authorities said that they have fumigated millions of houses across Peru.
The Peruvian head of health, Minister Rosa Gutierrez visited the Piura region over the weekend. He said that his team is making efforts to prevent and control actions against the Aedes mosquito, and that they have put "1,485 thermonebulizers into operation nationwide."
Dengue can cause vomiting, fever, rash and headache, and severe infections can be fatal, as per USA Today.
It was just last year that a US vaccine became available. The Centers for Disease Control and Prevention (CDC) said that the disease is rare in the U.S. mainland. In the U.S., almost all dengue cases have been among travelers, and when outbreaks occur, they're mostly limited to small areas.
The CDC said that dengue is also spreading on other continents including Asia and Africa.
© 2023 Latin Times. All rights reserved. Do not reproduce without permission.