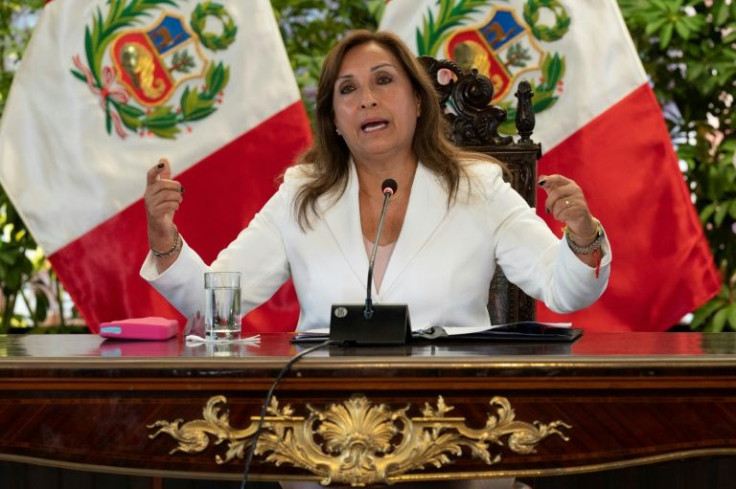 To check the damages caused by a deadly landslide in Peru, President Dina Boluarte reached the disaster zone on Tuesday morning.
She offered her condolences to the victims, talked about early government efforts to help, and shared that past landslide clean up efforts have often suffered delays, reported Reuters.
She said that they will now show a "big difference on that so that in the shortest amount of time we can recover as fast as possible."
According to a government tally on Tuesday, at least 15 people have died due to a massive landslide that struck southern Peru.
Dozens of homes were also swallowed up by mud and dirt after heavy rainfall last weekend.
After the landslide struck on Sunday near Secocha town, which is about 125 miles northwest of the city of Arequipia, 20 people were injured. Officials said that two more people are missing.
According to national emergency services, at least 10 houses were completely destroyed, but that number appeared likely to grow significantly.
A clip of the landslide showed the street of one sloping town transformed into a running river of rocks, mud and debris. Houses and other structures were torn down immediately upon contact. People could be heard in the video shouting at those in its path to run.
Arial footage that was taken from above Secocha by Radio Victoria showed parts of nearby hillsides scrubbed of any vegetation.
More than 1,000 families had been affected by the landslide, almost all of them severely, said William Alvarado, who is a district mayor in one of the hardest-hit areas.
He said that they can say that the houses of "90% of the affected families were completely destroyed."
The Ministry of Health has also announced that it would send two brigades made up of medical professionals like doctors, nurses and mental health experts to the affected area. It also said that 330 lb of medicine will be sent to the region, reported Al Jazeera.
The Peruvian army, which has deployed helicopters to the region, is providing drinking water and sandbags to the emergency site.
The ministry of defense said that "search and rescue efforts continue."
The landslide in the South American country follows nearly two months of anti-government protests, largely centered in Peru's Andean south. It started after the removal of former President Pedro Castillo in December 2022.
The protests have left dozens dead and hundreds injured, according to Reuters.
© 2023 Latin Times. All rights reserved. Do not reproduce without permission.