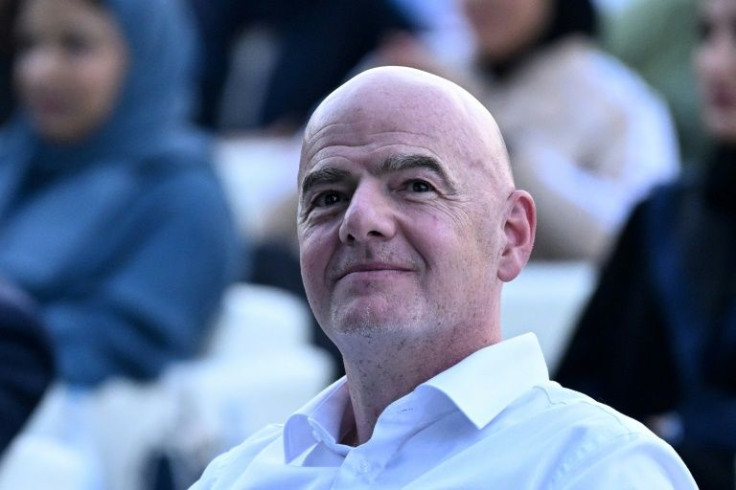 FIFA U-17 World Cup will no longer be hosted by Peru, which has become the second country in recent weeks to be stripped of the hosting right of a FIFA tournament.
On Monday, the governing body said that the South American country had not managed to fulfill its infrastructure commitments for the under-17 World Cup, which is still scheduled to begin on Nov. 10. It will go on till Dec. 2.
FIFA added that its council will announce a new host soon.
FIFA said in a statement that the move to withdraw Peru as the host was made, due to its "inability" to fulfill its "commitments to completing the infrastructure" that is required to organize the tournament.
The statement further read that despite a positive working relationship between FIFA and the Peruvian Football Federation (FPF), it has been determined that there is "now not sufficient time to secure the required investment." There is less time to complete the necessary work with the "Peruvian government ahead of the tournament start date."
FIFA thanked the FPF for their efforts, and "remains open to organizing a competition in Peru in the future."
This comes just days after Indonesia was stripped of its hosting rights for the Under-20 World Cup. The announcement was made following outrage among some of the politicians in the predominantly Muslim country about Israel's participation in the tournament, reported Reuters.
On March 29, FIFA issued a statement saying that a meeting was held between FIFA President Gianni Infantino and Erick Thohir, President of the Football Association of Indonesia (PSSI).
It said that "due to the current circumstances," it had decided to remove the country as the host of the FIFA U-20 World Cup 2023.
FIFA said that a new host would be announced as soon as possible and that potential sanctions against the PSSI "may also be decided at a later stage."
It stressed that despite the move, FIFA remained committed to assisting the PSSI. It would be done in cooperation and with the support of the country's government. They aim to help in the transformation process of Indonesian football.
The statement read that in the coming months, FIFA team members will continue to be present in Indonesia and will provide assistance to the PSSI.
The statement also said that a new meeting between the PSSI President and the FIFA President would be scheduled soon.
The two tournaments were initially set to happen two years ago. But they were moved to 2023 after the world got hit by the COVID-19 pandemic.
© 2023 Latin Times. All rights reserved. Do not reproduce without permission.